Why it's important to celebrate the small wins
Otherwise your mind will start to believe that all of the hard work isn't worth it.
How often do you stop and celebrate even a little bit of growth and success?
The sales call that went well, the pitch that seemed to land well with the new client, the early sales on a brand new website that you thought only friends and family knew about.
How much of that do you pat yourself on the back for?
Rob Heyns of Space Between Drinks shared this old newspaper cutting with us on the value of celebrating small wins recently, which really sums up the value of the practice: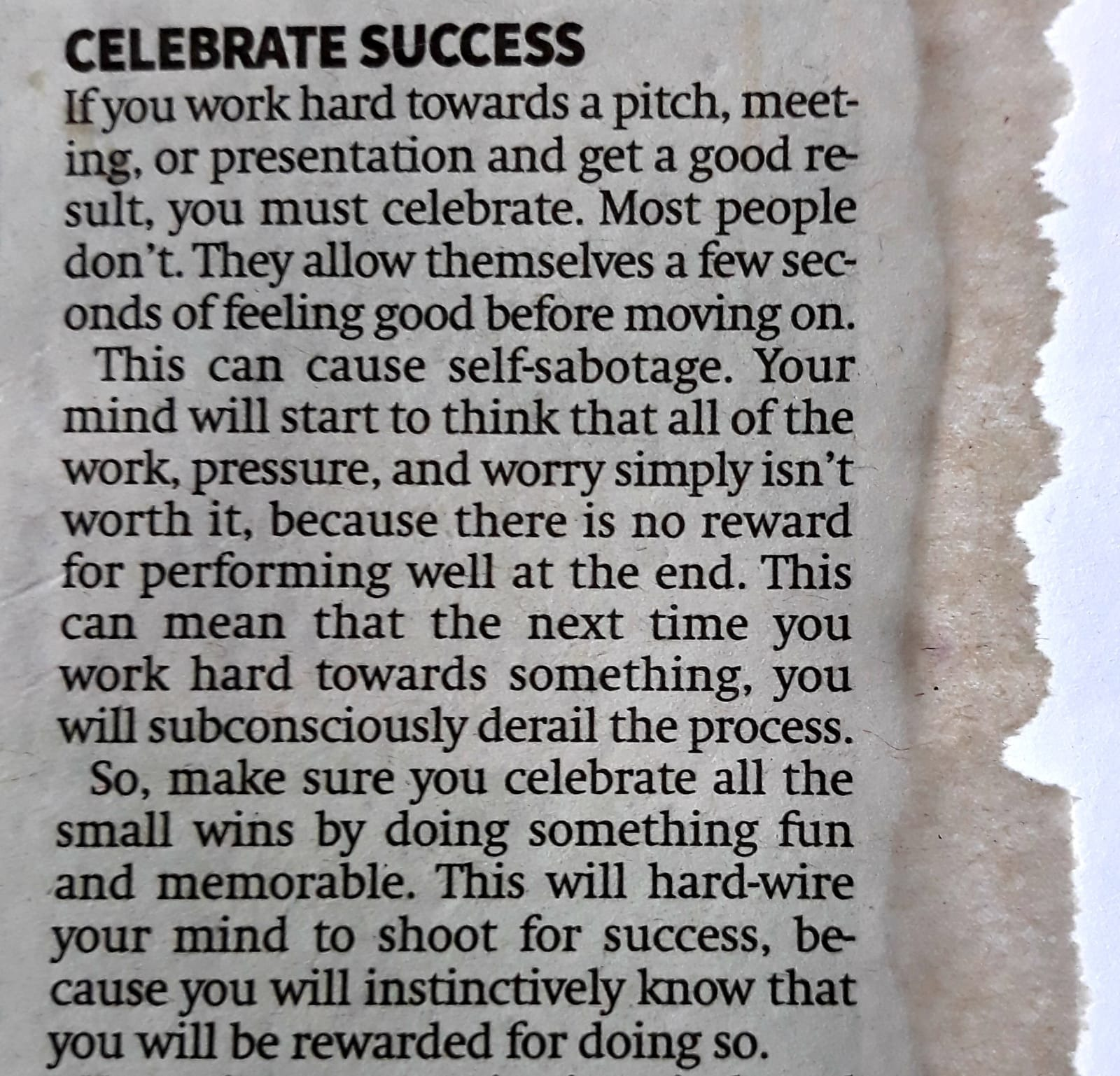 Without celebrating small gains, it's easy to feel overwhelmed with always having too much to do. You can get lost in the act of being busy and overlook the progress that you make on the long journey.
A culture of winning starts by recognising and celebrating all the winning that you are already achieving. It's simply about recognising it and acknowledging your role in achieving it.
If you've missed out on a few celebrations, just think back to where you were 5-years ago and see the progress that you have made over that time.
Reward yourself and your team with something small. Make it a habit; a ritual.
When you add up all of those small wins, you'll find that you're well on the way towards the big goals that you have set out to achieve.