Global migration is a modern reality, but moving to another country can be a very daunting exercise.
There has been a lot of talk lately of a mass exodus of South Africans looking for greater pastures in other parts of the world - so much so that it has now become fashionable to also publicly declare your loyalty to your country through the serious commitment of posting something on social media using the appropriate hashtag.
For the rest, who are not still mentally in Grade 8, and are seriously considering life in another country - InterNations have recently released their 2019 Expat Insider Guide, which ranks various countries in the world as to how desirable they are for expats.
'As to how the rankings were evaluated,  participants were asked to rate up to 48 different factors concerning various aspects of life abroad on a scale of one to seven. The rating process emphasizes the respondents' personal satisfaction with these factors and considered both emotional topics (e.g. friendliness of the local population) as well as more factual aspects (e.g. affordability of healthcare) with equal weight. The ratings of the individual factors were bundled in a total of 17 subcategories, and their mean values were used to draw up five topical indices.'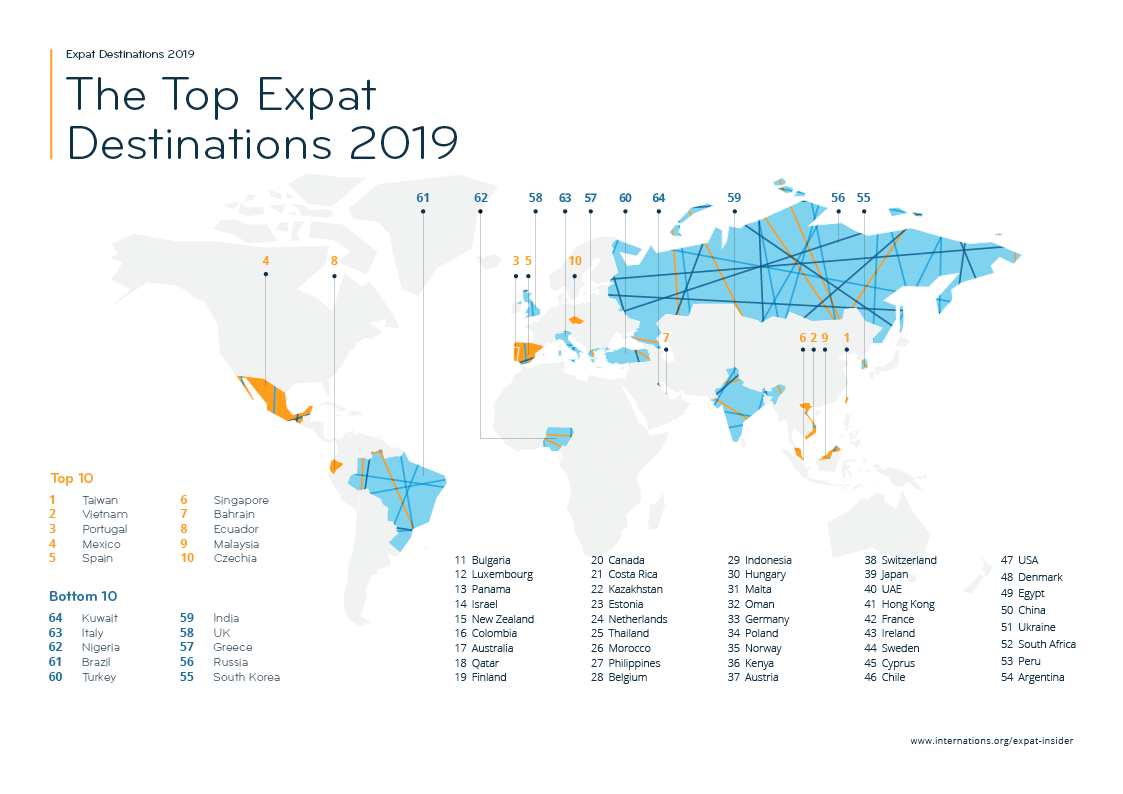 Top 3 countries for expats according to this survey:
Taiwan
Vietnam
Portugal
Having personally been to Taiwan many times over the years, its ranking as the #1 expat destination makes perfect sense. The people of Taiwan are extremely friendly and accommodating, the food is some of the best in the world, the island is beautiful, it has outstanding infrastructure, a stable economy, is close to China and Japan and is relatively affordable.
Download the full 2019 report here.