And the world's top 150 'must-visit' restaurants are...
They've been labeled the most legendary eating establishments in the world in 2023.
If you are a fan of the late Anthony Bourdain's work, then you will have a keen appreciation for the fact that to truly appreciate a place - you need to experience and indulge in its food.
Iconic restaurants (that make up tourist bucket lists....and are featured in popular travel shows) are created by the degree of their uniqueness and singular excellence; their brands are strong.
Location, ambiance, signature dishes and artefacts are some of the elements that combine with each other to create an iconic, destination diner.
These are the places that tourists flock to because of their reputation - giving visitors a gastronomic glimpse of the culture of the destination in which they find themselves.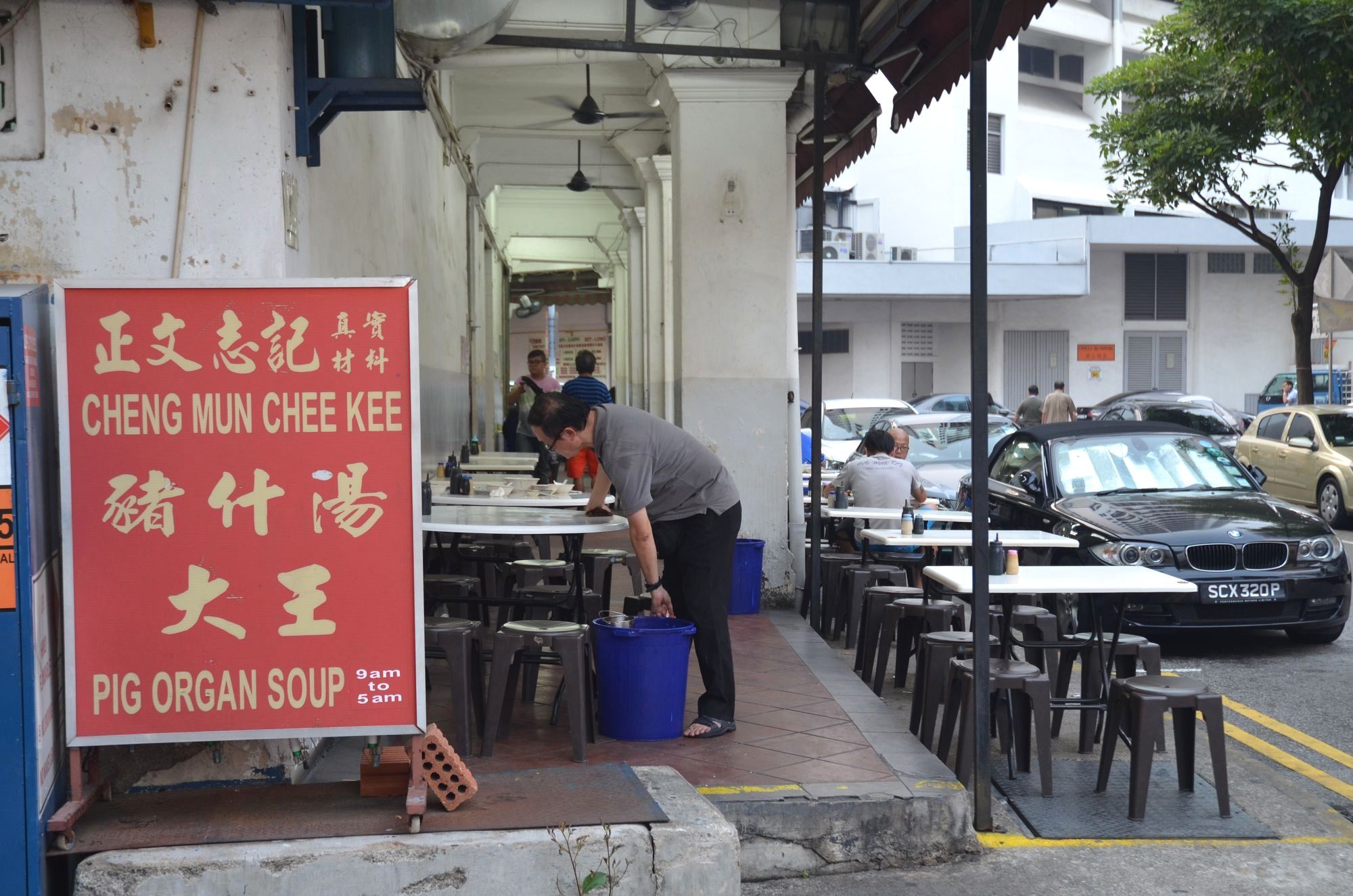 On our own travels we've had remarkable dining experiences at fancy restaurants as well as 'little hole-in-the wall eateries' all over the world (incl. Tokyo, Singapore, Taipei, Prague, Budapest).
From delicious soup dumplings in Taipei to the most decadent almond croissants at Alma Nomad in Budapest these are the dishes that punctuate a visit.
Tasteatlas recently published their list of the Top 150 Most Legendary Restaurants in the World which is well worth scanning through and using when planning outings on your next international trip.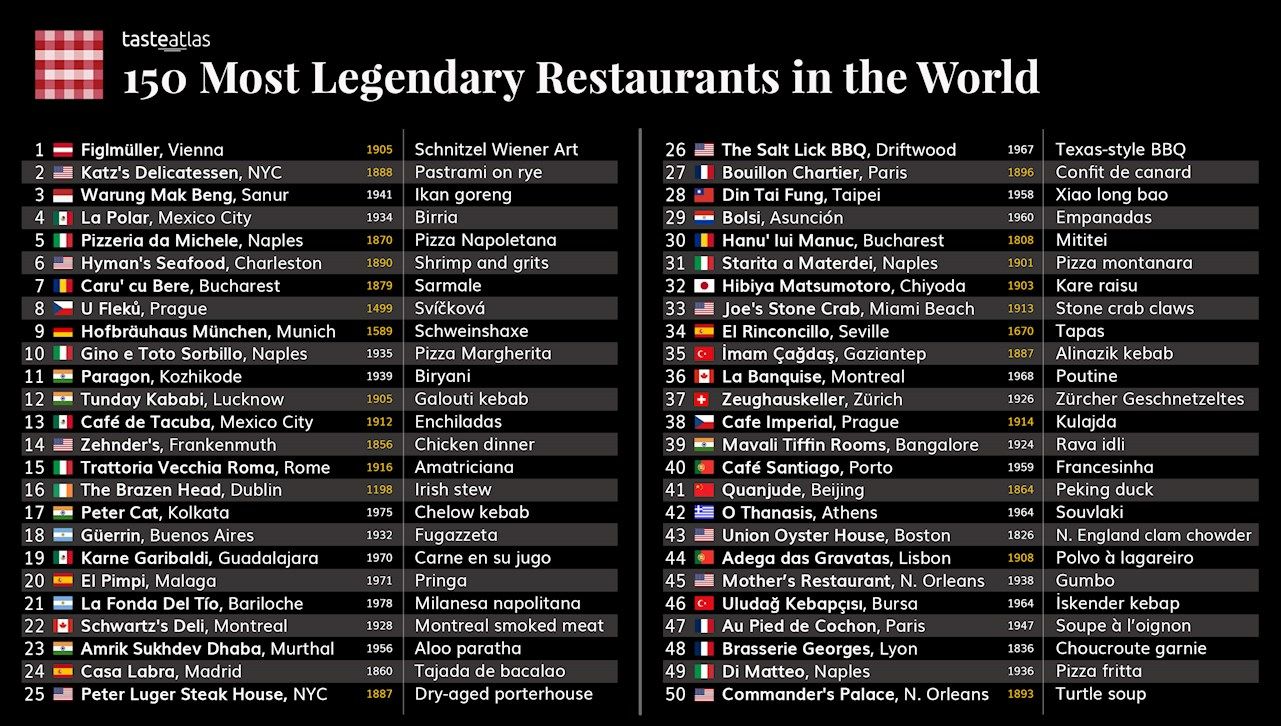 From small, family-run eateries to esteemed Michelin-starred establishments, these restaurants all share a commitment to culinary authenticity. Here, the focus is on real food with robust flavors, often using time-honored recipes passed down through generations.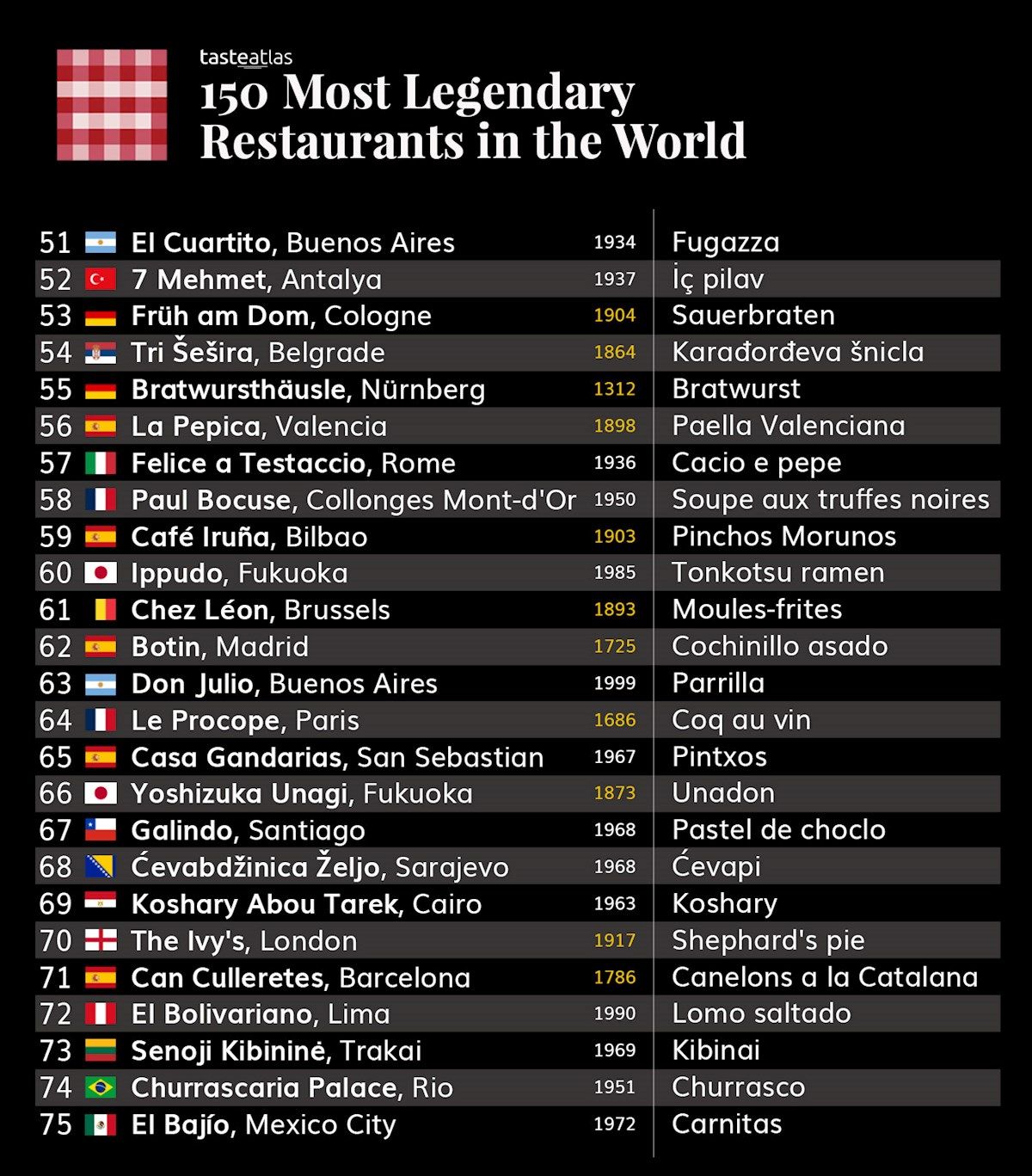 Each restaurant holds its own story, preserving its culture, upholding traditions, and creating lasting memories.
These are establishments that have remained relevant and highly regarded in an ever-changing culinary landscape. Our list celebrates these enduring icons of gastronomy, the restaurants that prioritize substance over show, serving honest, no-nonsense food that is simply delectable.
Many of these place are on the list because they offer a single signature dish that just so happens to then also qualify as being the best version of that dish anywhere...and because of that - these are all great restaurant / eatery brands.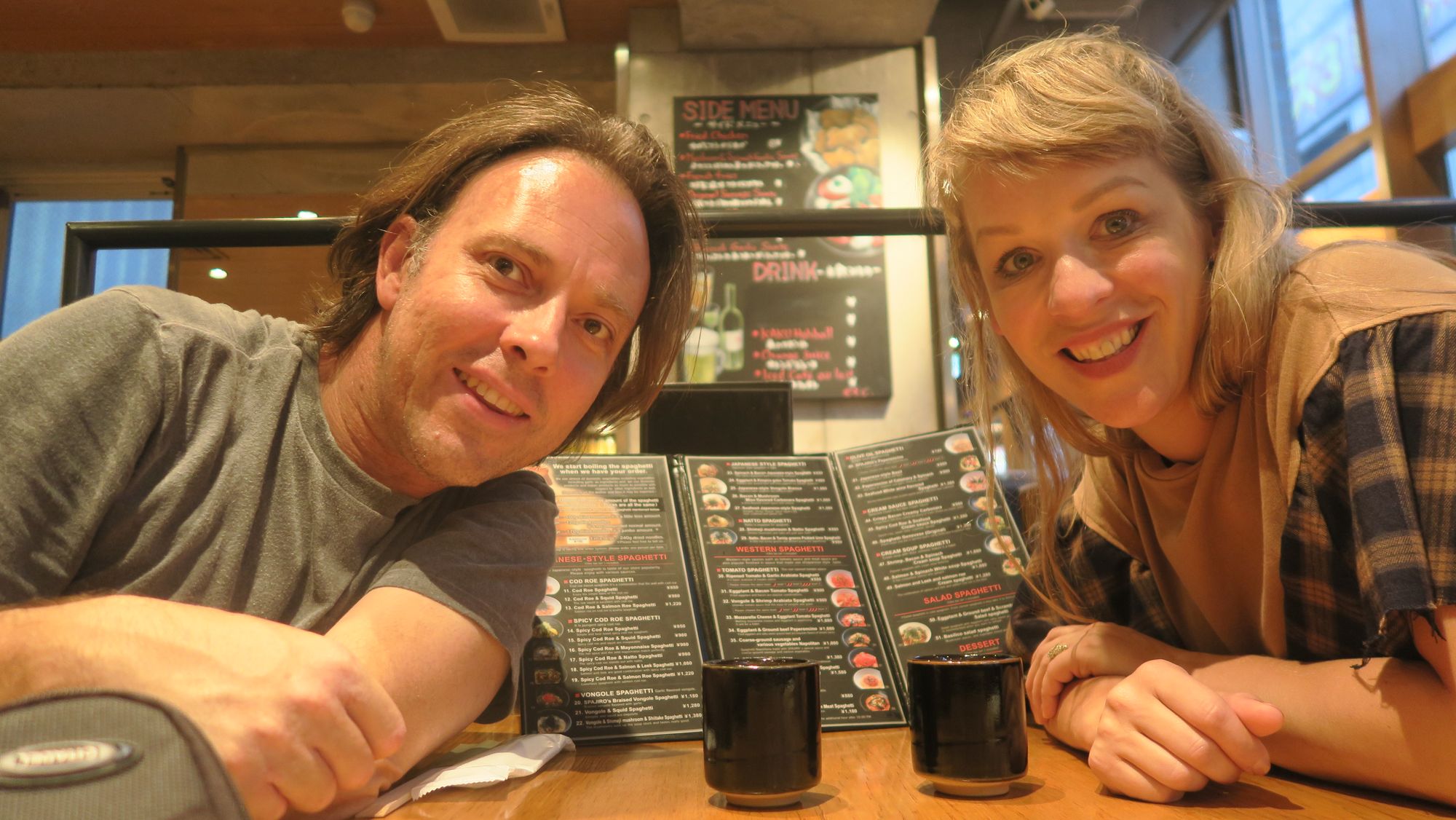 Sadly there are no South African eateries that make the top 150 and on the continent we can only find one place in Cairo at #119...and The Carnivore at #142 which is in Nairobi, Kenya listed.
Surely South African restaurants like The Golden Dish, Mariam's in Cape Town and River Park Cafe in Joburg should set their sights on getting on this list in future.
With unique dishes like Malva pudding, Bunny Chows, Gasby's, potjiekos, smiley's and so many others; as a tourist destination for food lovers - we have a lot to offer. It may just be a case of taking the perfecting of these dishes to the next level to lock in that international demand.
Focusing on perfecting just one dish might seem risky, but it's far better than being like everyone else - average at many things and seeing what sticks.