If you are expecting things to go back to the way they were before we all went into our self-isolating pandemic bubbles - then you're going to be very disappointed.
The future consumer landscape is forecast to look quite different to what it did at the beginning of 2020, and right now would be a very good time for all organisations to go a thorough reality check as to just how relevant your business model still is; and to fast-track the commitment to innovation should your analysis reveal that you fall short.
Rather than feeling overwhelmed by the magnitude of the task ahead however, there is a lot of value in thinking about your strategic response to this radical shift in three phases.
There is what you need to do 'now' in order to steer the organisation through this current reality, there is your informed, 'visionary-value' you should be creating once the covid-19 danger has passed; and, there is the 'transitional gap' between the two where your will need to leverage resources and optimise processes in order to journey towards that preferred future state.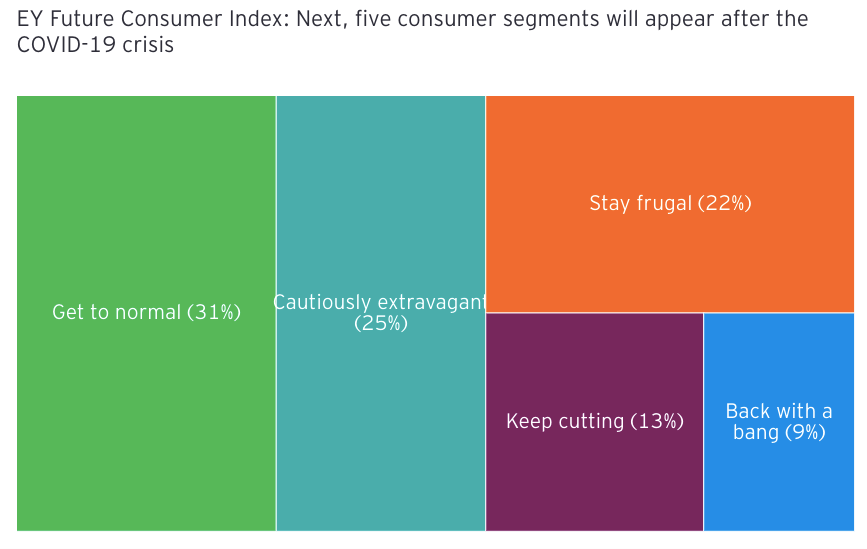 According to a report created by EY on how covid-19 is changing consumer behaviour in various markets around the world - people will remain cautious of going 'back to the way things were' and attitudes towards privacy and the sharing of personal data and information will soften and accelerate the demand for digital transformation from companies, enabling brands new technology-led business models and innovation.
If you were ever in doubt as to whether or not you should embark on a strategy of digital transformation, this forecast should provide the required urgency to ease those fears.
If you are in the retail, hospitality, arts, eventing, fitness, sporting, real estate, healthcare, hygiene and beverage industries - this applies particularly to you.
We are certainly currently helping many of our clients do just that - not just formulating the strategy for operating under the new conditions expected post-pandemic, but also implementing appropriate systems and leveraging new resources into the opportunity.
'If you understand your role in the new landscape, you can set yourself apart from those deploying business-as-usual pre-pandemic approaches. The time to act is now. Many of the sudden changes in behaviour – both business-to-business and business-to-consumer – will not revert, and if you fail to heed the new mandate to think and operate differently, you may find yourself struggling to catch up.' - via
More: