The Great Patty Pickup Party courtesy of Impossible
Bloated and fearful corporate marketing teams spell opportunity for the agile and nimble.
With global pandemics and the limitations created by lockdowns and social distancing - experiential campaigns have been somewhat tricky to execute lately.
But Impossible Foods have created a fun, guerrilla campaign to continue their intention of spreading the news about their planet-friendly products by giving away sample packs at a Los Angeles car wash.
Impossible call this, 'The Great Patty Pickup Party".
Inside the pack are two quarter-pound Impossible Burger patties—and a sneak peek at the brand's newest item, the Patty Package.
Those who share their Impossible Burger patty cooking experience on Twitter, Facebook, and Instagram, tagging both #ImpossiblePatties #CookImpossible, then put themselves in line to be mailed special prizes.
Simple, easy and because nobody else is really bothering to do experiential at this stage - it's very noticeable.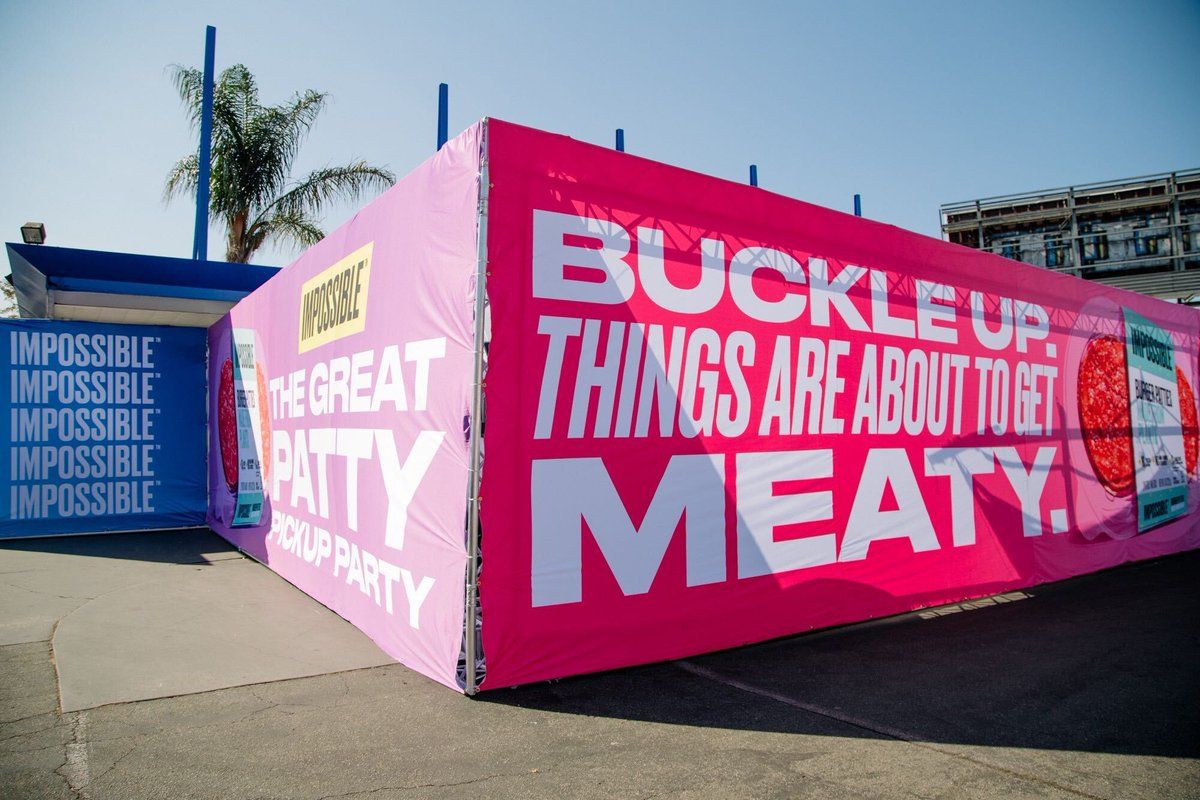 What's the opportunity?
Here in South Africa - all of this work from home [WFH] mindset within agencies and marketing departments has made those, who are usually tasked to come up with clever ideas like this - soft.
Their usually creative brains have been numbed by the terrible effects of wearing their pyjamas too often and an oversupply of sweet, Woolies donuts.
This means that for those that are still hungry to make proper commercial sales in November, December, January 2021 & February 2021 [i.e. summer] - our forecast is that the experiential landscape is going to be quiet and distraction-free.
Add this to the fact that marketing budgets, in bigger corporates, have been radically slashed [stupidly, but that's the special kind of dumb you get when you put an accountant in charge], key people have been retrenched (or have immigrated by their own choice) and in general the appetite for risk is low.
This spells huge experiential opportunity for the agile and nimble.
It's a sure thing...promise.
Check out the video of the patty party here:
In other non-meat related news - Beyond Meat launches its own DTC online sales channel: