A few years ago - I was involved with doing some high-level strategic business analysis and design for an important European client.
We did multiple business and brand workshops with the founders and mapped out a preferred future for the business.
All of the work resonated well with the directors, but the CEO kept on asking the same question over and over; "But how does it all hang together?"
What he was wanting to get was a holistic snapshot of how the entire business was constructed from a strategic point of view.
He wanted to understand exactly the who, what, when, how and why aspects of the organisation and how these elements connected with each other, and as a result of this, the strategic stack was created.
Elements that are included in the strategic stack have evolved over multiple occasions of applying the lens to a project, but it is made up largely of ways to clearly understand how an organisation is creating value today, and how it will improve and evolve this commercial value into the future.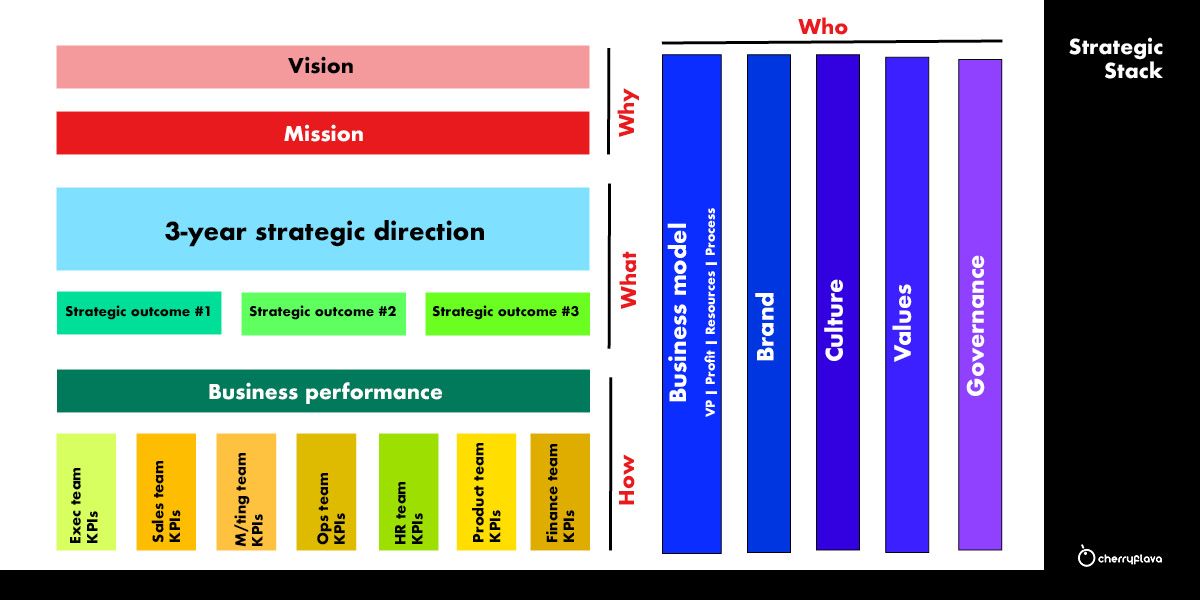 There are individual methodologies as to how to capture the essence of an organisation's culture and values; and I personally preferred a simplified version of the business model framework and Google's OKRs as apposed to more traditional key performance methodologies.
Strategy is defined as 'a plan of action designed to achieve a long-term or overall aim.'
The strategic stack is the overall design of the organisational structure that will deliver that plan.
You can't win a world championship with a team that is not put together carefully to deliver on that intention.
If you need help to construct your organisation's strategic stack for the future of your business - please feel free to get in touch with me.