South Africa is a relatively small, developing country, but when it comes to the amount of carbon it pumps into the atmosphere - it's a worryingly guilty.
According to the Global Carbon Atlas - South Africa is a major culprit of carbon emissions and has got some way to go to improve its performance in this regard.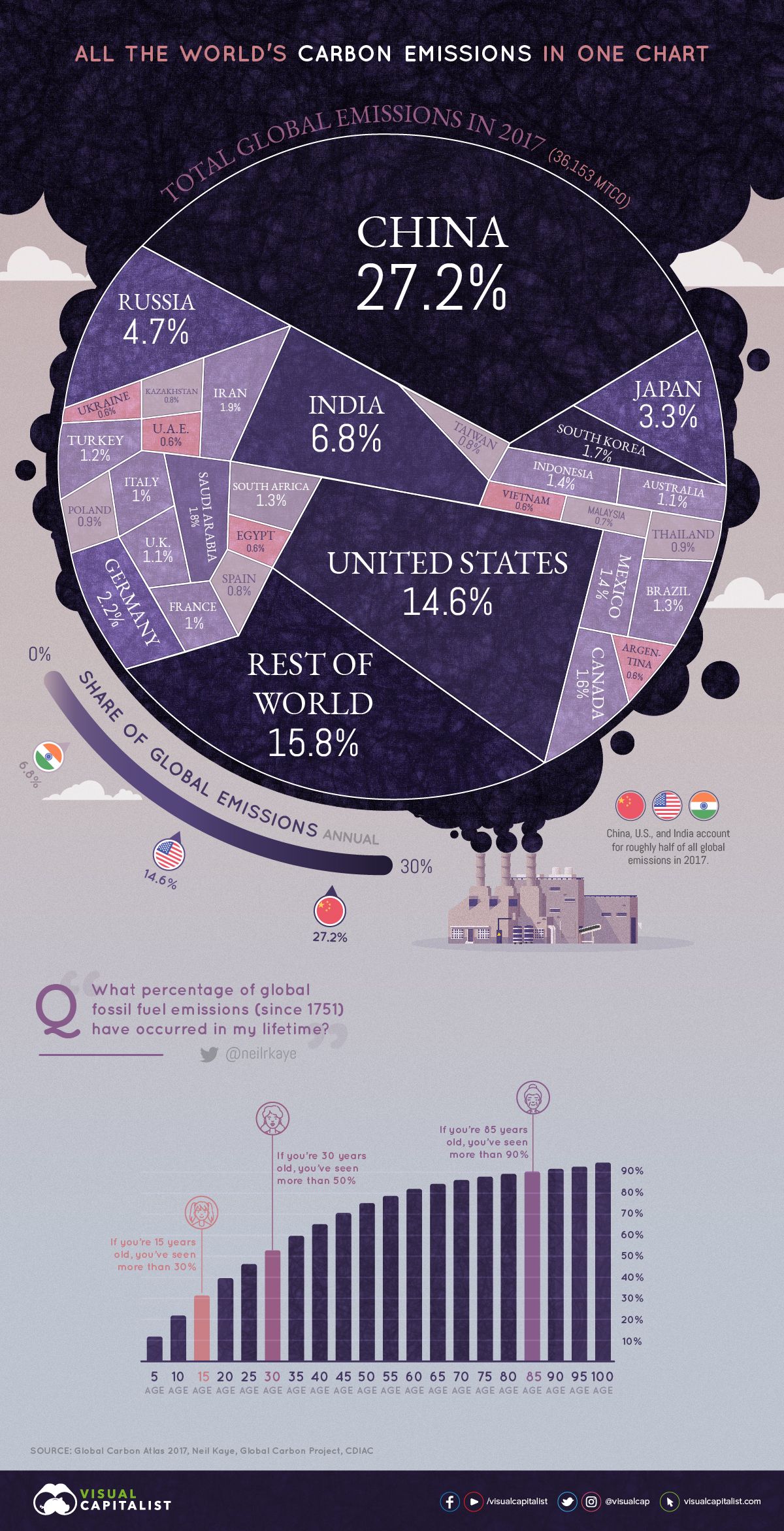 South Africa is ranked #14 in the world of worst polluters - ahead of France, the United Kingdom, Spain, Italy and Turkey.
Just three countries - China, the United States and India - account for almost half the world's emissions.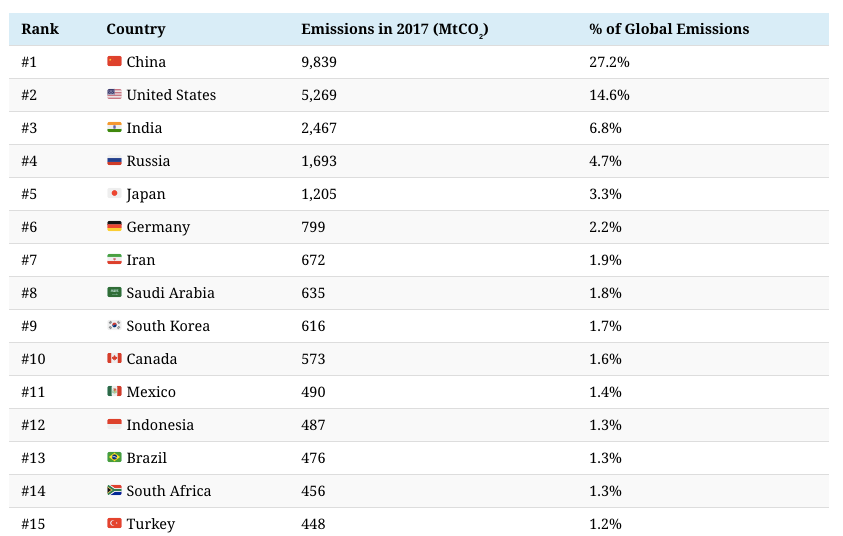 The increasing rate at which our modern world is putting carbon into the atmosphere is powerfully illustrated by the alarming shortening between the time periods taken for 400 billion tonnes of CO₂ to enter the atmosphere:
First period: 217 years (1751 to 1967)
Second period: 23 years (1968 to 1990)
Third period: 16 years (1991 to 2006)
Fourth period: 11 years (2007 to 2018)
So we are now putting as much junk into the atmosphere in an 11 year period, as what we did in over 217 years previously. Damn!
There really shouldn't be any surprises when it comes to imagining what the future will be like if this pattern continues as is. You don't need to hire the services of a qualified futurist to help you quantify what this means for the quality of life on the planet, should we not urgently do something about it.
What is uncertain are the knock-on effects of this crisis - which will have profound implications for society, politics, economics and obviously the environment. The impact is resulting in a planetary shift that requires a new, more interconnected way of thinking about the future.