South Africa takes a knock on the WEF's Travel & Tourism Competitiveness Report 2019
When the World Economic Forum releases their Travel & Tourism Competitiveness Report 2019 - it's a lengthy document worth paying attention to.
Tourism South Africa - an industry with so much promise, but frankly could do better.
It's no secret that tourism is one of South Africa's most important industries and one of our biggest sources of foreign currency.
In fact, according to StatsSA - 'in 2017, one in every 22 employed people in South Africa were working in the tourism sector, totalling 722 013 individuals. This represents 4,5% of the 16,2 million people in South Africa's workforce. About half of those working in the tourism sector were employed by two industries: road passenger transport and the food and beverages servicing industry.'
'The tourism sector contributed 2,8% (or R130 billion) to South Africa's gross domestic product (GDP) in 2017, making it larger than the agriculture, forestry and fishing industry.' - via
Unlike other industries in this country - tourism is also a renewable resource. Let's face it, it's not like we are going to run out of stock of waiters pouring ice cold Castle Lagers for our foreign friends.
So when the World Economic Forum releases their Travel & Tourism Competitiveness Report 2019 - it's a lengthy document worth paying attention to. Considering also that a lot of the small business ideas that we posted just the other day mainly revolve around selling stuff to foreign tourists, it's worth trying to understand what implications the information holds for our economy.
So let's rip this band-aid off quickly - South Africa dropped 8 places on the index over the last two years; mainly because of crime and a deteriorating business environment.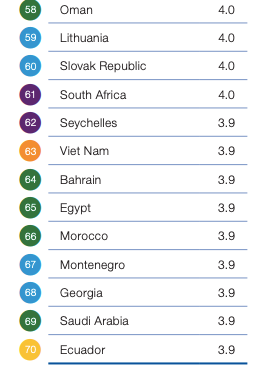 ---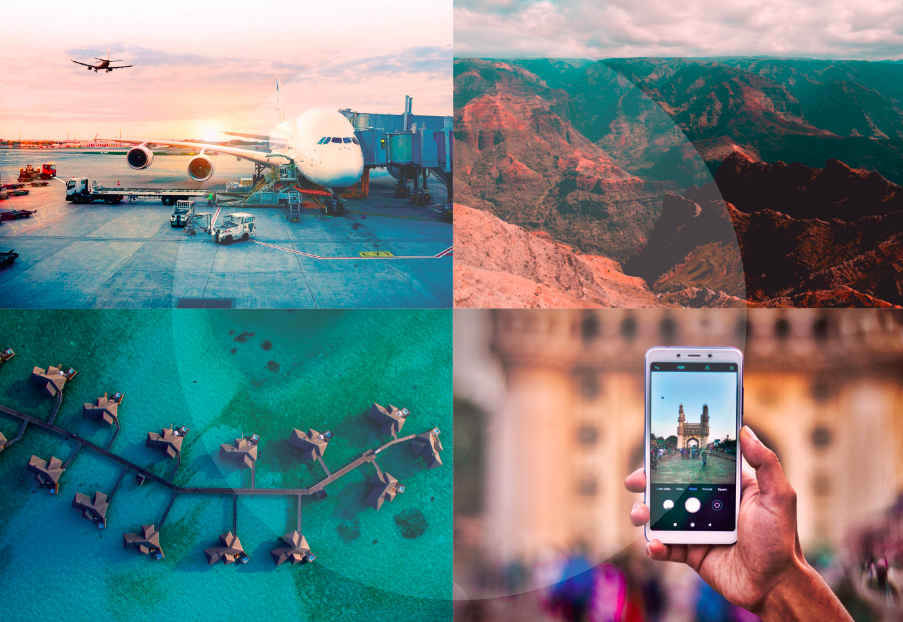 #61: South Africa Travel and Tourism Competitiveness 2019 analysis
South Africa has, by far, the largest T&T industry in Sub-Saharan Africa ranking second regionally and 61st globally on the index.
The country's most significant advantage is its combination of natural (15th) and cultural resources (23rd).
While not optimal, the country also boasts a decent business environment (57th) and beats regional benchmarks regarding human resources and labour (81st), ICT readiness (75th) and overall infrastructure (60th). Nevertheless, the country still fell
eight places on the index since 2017. South Africa has several critical issues undermining its overall competitiveness.
It has one of the worst safety and security environments (132nd) in the world, and is plagued by high homicide rates (135th), a significant impact of crime on business (131st) and increasing fears of terrorism.
Combined with poor health and hygiene conditions (113th), the security situation diminishes South Africa's attractiveness for visitors and investors alike. In
addition, the country still scores low on the Environmental Sustainability pillar (124th), which is characterised by significant deforestation (124th) and declining environmental enforcement and regulatory stringency (46th to 66th), posing a risk to South Africa's natural resource advantage.
The country also experienced declines in the attractiveness of its natural assets (6th to 32nd). However, an increased number of world heritage sites (16th to 13th) and an upward revision for protected land (100th to 74th), helps offset this.
The real fall in the nation's TTCI ranking is largely due to a worsening business environment, where the nation dropped 36 places because of a deterioration in
performance on legal system and market competition (30th to 54th) and the impact of taxes on incentives to work and invest (48th to 78th). Government prioritisation of tourism has also slipped, from 40th to 75th, with an apparent reduction on both marketing effectiveness (40th to 60th) and overall country brand strategy (5th to 23rd).
Combined with declining quality of tourist service infrastructure (6th to 32nd), South Africa is in danger of further erosion of its advantages. The nation's traditional lead on human resources also narrowed, with refined education data showing a lower level of primary education enrolment and broad drops in training and customer orientation metrics. If the country can maintain its lead on natural and cultural resources and infrastructure, and reverse recent losses in areas related to enabling environment—particularly indicators on safety—it will be able to remain
one of Sub-Saharan Africa's key tourism economies.
---
In conclusion, the fall isn't a disaster - we all know what's been happening in the country for the last few years and the rampant mismanagement that has resulted in the worsening of the scores on the index. But South Africa has a compelling tourist product at a very competitive price point. There's obviously work that needs to be done here. It's also time for government and business to get serious about working together in a proper partnership that gets things like our tourism industry back on track. Trust needs to be rebuilt around a proper plan of action, millions are depending on it.