9 South African small business opportunities for 2020
Let's get into the list of ideas that I think are worth investigating if starting a South African small business in 2020 is your vibe.
No matter what the news media would have you believe - there is no better time to be thinking about starting a small business in South Africa than right now.
The world, and South Africa, is going through some fundamental changes at the moment; and to the entrepreneurially-orientated mindset - major change = major opportunity.
But before we get into the specifics of where the opportunities lie, let's just first take a few minutes to understand what changes are worth identifying as key drivers of these gaps in the market place: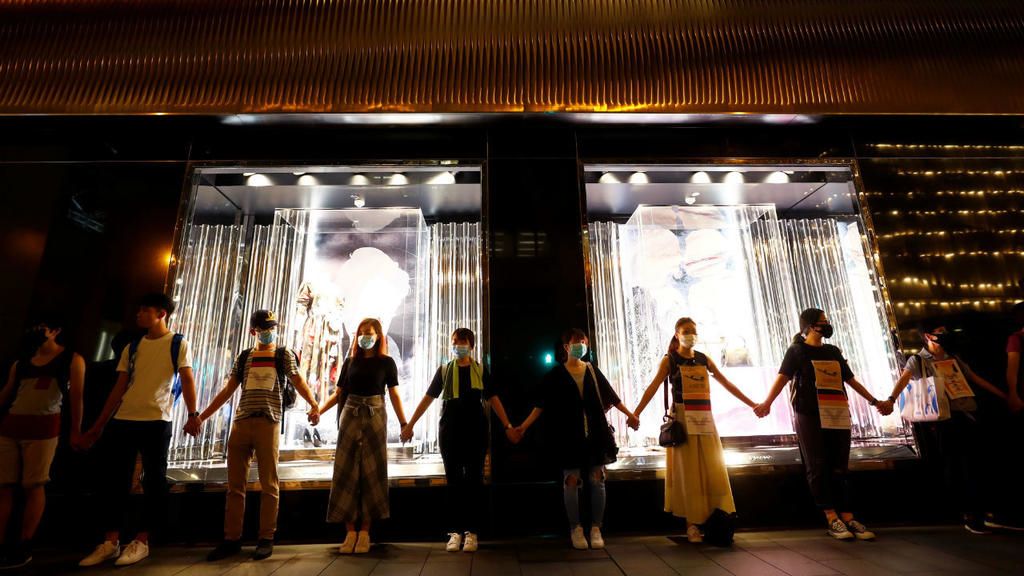 Lack of trust
If there's one thing you can learn from the Donald Trump-era  - it's 'fake news'. Donald Trump realised that the world is suffering from an epidemic of a lack of trust in society, and he exploited that insight. A lack of trust in government, big business, the media and even the NGO's that are meant to help the less fortunate can be found in every country. This means that purposeful small businesses that are founded on the principles of not just being financially sustainable for the owners, but are also authentically transparent as to how they operate and benefit the communities in which they operate, stand a good chance of carving out a nice niche category of their own.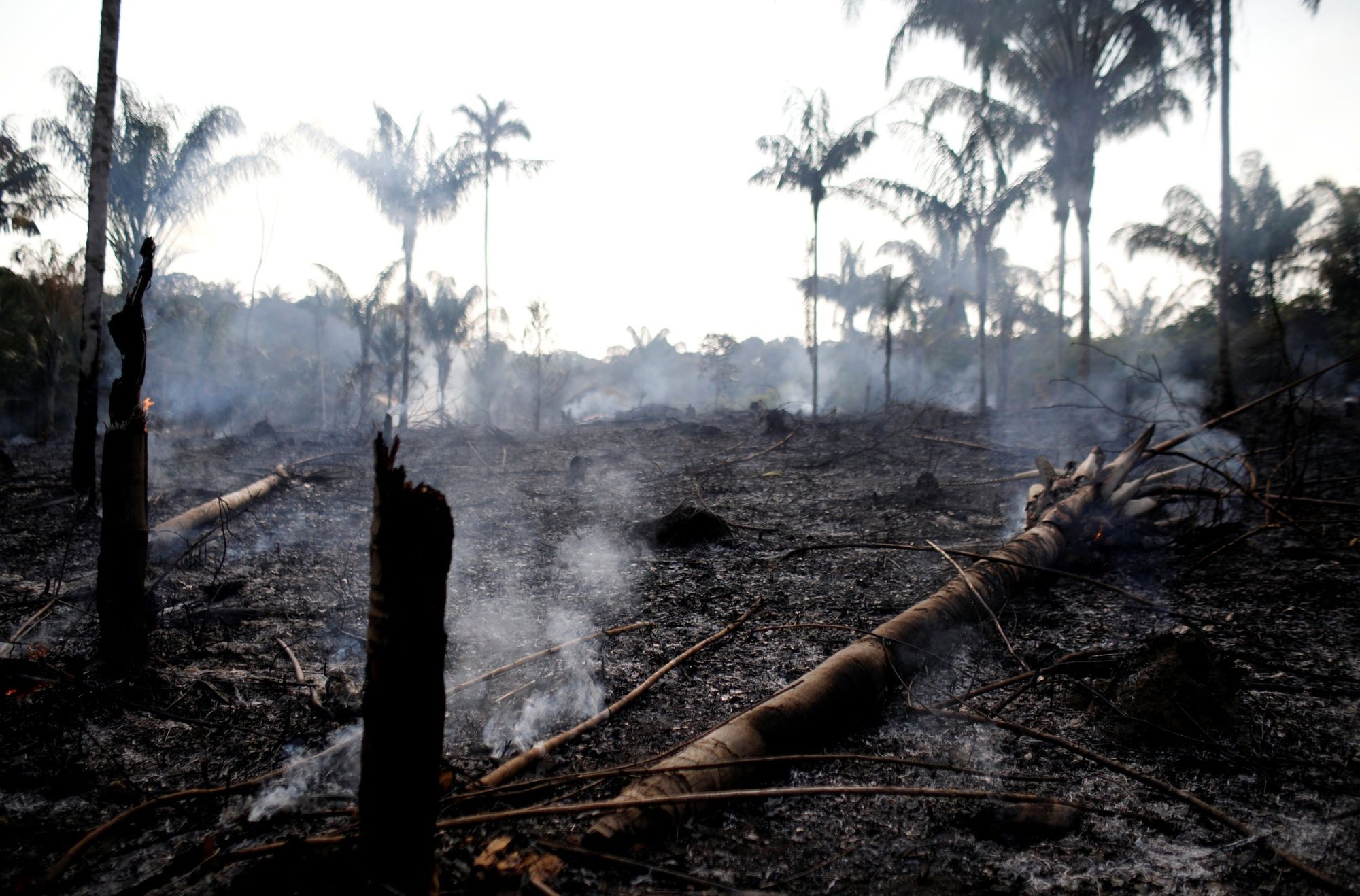 Environmental concerns
If you don't know it already - let me be the first one to make it clear to you...the world is starting to wake up to the fact that if we do not change our behaviour pretty soon; we're going to end the existence of the very planet that we call home. Big companies know this, but the great news for the entrepreneur is that big companies are way too large and slow to feasibly shift the way that they make money currently; to meet the growing call from consumers to use less plastic, stop abusing animals, to put less chemicals in our food and generally exploiting the earth to satisfy the rampant demands of their selfish, money-grabbing shareholders.
Trade wars
The South Africa economy is hinged on us selling commodities to countries overseas that use them to make products for global trade. Trade wars between the US and China mean that we sell less of these commodities and as a result, big companies in South Africa make far less money. This means retrenchments, less promotions, no bonuses, less tax revenue - essentially the forecast for the next couple of years is little to zero economic growth. To try stimulate the economy - the Reserve Bank will most probably reduce South African interest rates in 2020; so if you are needing to borrow some capital to start a business - this is good news for you.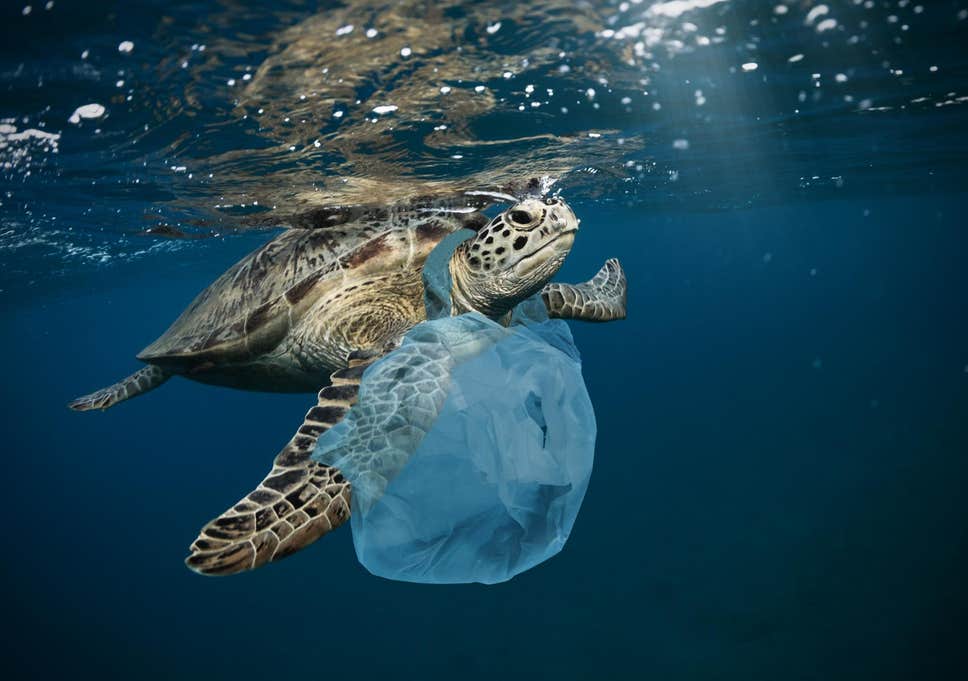 Less is more
We now know that it's consumerism and cheap, low quality, mass-produced products that come out of nameless factories in the East that are really killing the world. So every time you buy yet another unnecessary item from H&M, you're actually a part of keeping the problem, a problem. The solution then is to buy less stuff and choose quality, locally produced products that are made well and will last a long time before having to be replaced.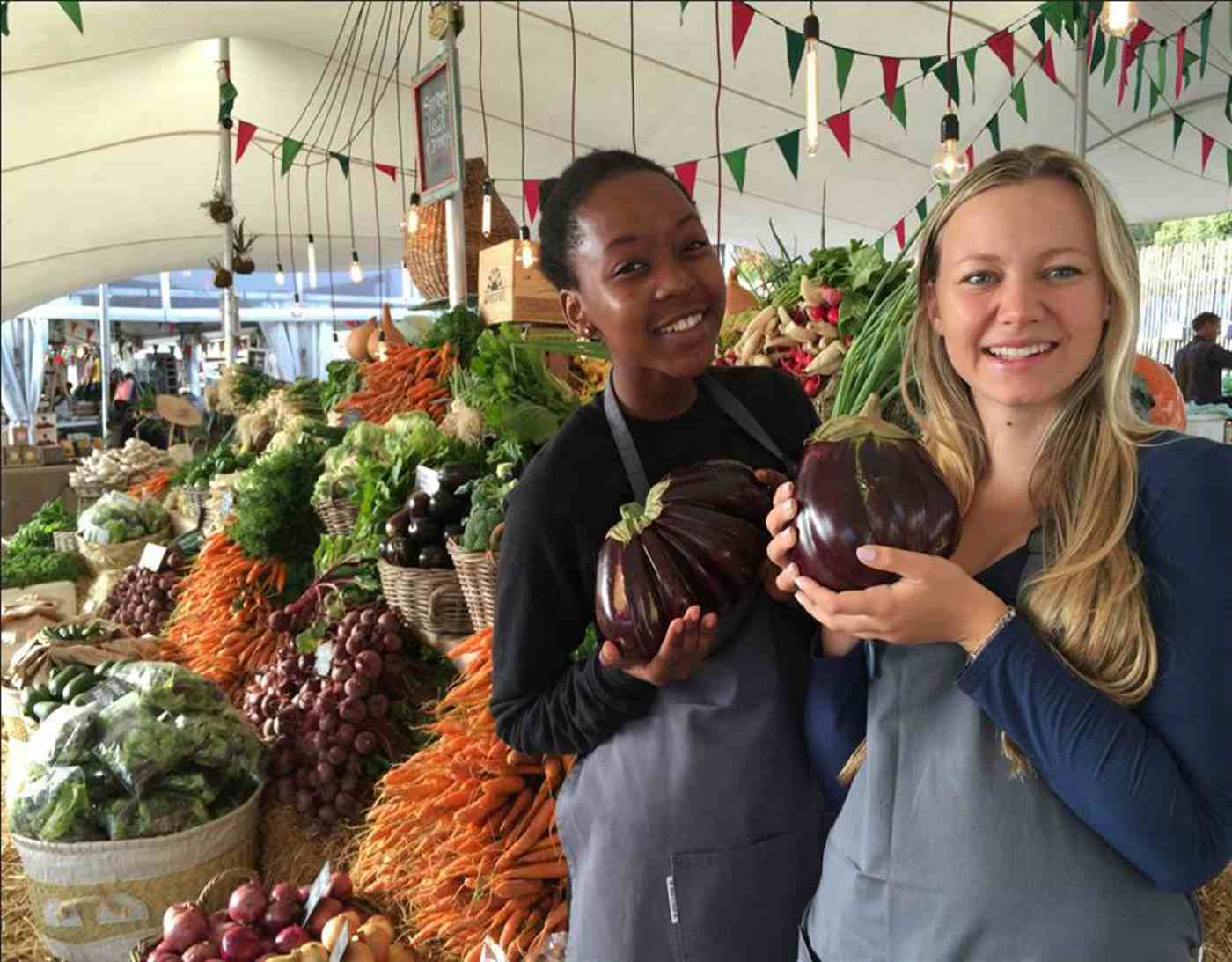 People matter
The world is beginning to realise that there is more to life than just using algorithms to make everything more efficient. People are attracted to far more than just things that run smoothly. What's key are business that are run by other people who actually care about a customer's well-being; not just squeezing every last cent out of them. People want to support entrepreneurs who have an intention to make a positive difference in the world, so if that resonates with your reason for being - you're off to a great start.
---
Our criteria for success:
Right now that we have some context as to what the drivers are, what then are the criteria for success that we want this small business to achieve.
We want to build a business that has its costs in South African Rands and attracts the majority of its income in a stronger foreign currency: This is just logical; if you are starting a business from scratch, try ensure that your customers are paying you in a currency that is far stronger than your own. If you have the option of aiming at this target as apposed to selling expensive, imported stuff to South Africans...well, you get the picture.
We want a business that leverages the cost and efficiency benefits of technology, without it being a 'tech business' : In our opinion, technology is a powerful tool which you can use to disrupt bigger operators that are less agile. But unless your name is Mark Shuttleworth or Mark Forrester - avoid starting a tech business, just because you think it can scale. If you do see yourself as a tech entrepreneur however, then obviously carry on with your plans, but for the rest of us less technically skilled - the message is that there are lots of opportunities that don't necessarily require huge amounts of venture capital and a 5-year exit strategy to be seen as viable.
We want to start a business that you can build into a strong brand: Stay well away from businesses that simple offer a commodity. You want to design a unique value offering that you can improve over time and that you can charge a premium for. It's riskier, but if you're dedicated to following a disciplines path - it's the only way to go. [BTW - if you are interested in a useful framework to help you define what your unique brand is, I'm currently working on exactly that. Please just subscribe to our newsletter (the tab is also in the top righthand corner of this page) to get that when we publish it here.]
---
9 small business opportunities to consider: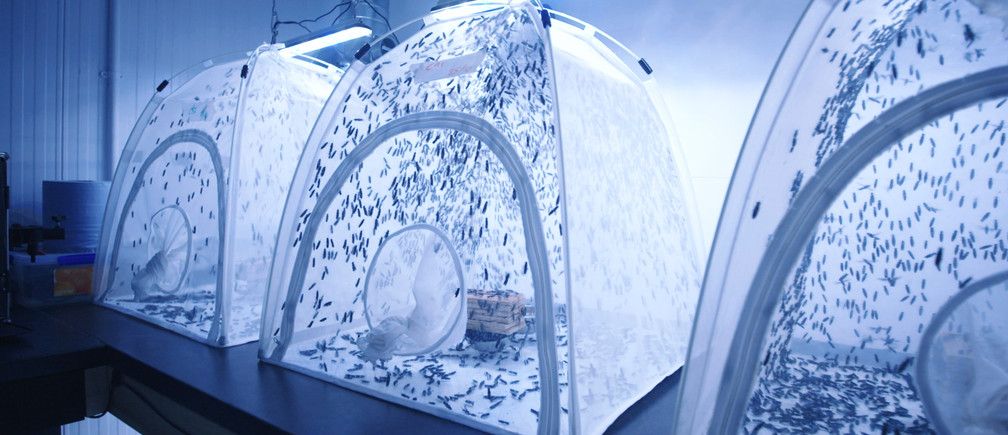 Okay, so let's get into the list of ideas that I think are worth investigating if starting a South African small business in 2020 is your vibe:
A unique tour guide experience: If there's one thing that a weak local currency offers you, it's a steady stream of foreign tourists. Even though recent South African international tourism numbers are slightly down by -1.1% [according to StatsSA] that doesn't mean that there isn't opportunity in the sector. There are loads or tour operators offering fairly generic offerings in the market, but my feeling is that there are loads of interesting sub-categories that are yet to be offered successfully. From unique night-time ghost tours, specialist photographic expeditions [for example birding tours of floral options], guided trail running outings and small town experiences; there are literally thousands of niches that you could choose from to become the category leader in. Remember the first rule of marketing - be first in the customer's mind when it comes to a category [according to Al Ries, the author of the 22 Immutable Rules of Marketing]  - and if you can't be first, then start a new category and be first in mind in that.
Develop a luxury food / beverage South African product: On a recent trip to Japan, I had the realisation that South Africa produces a lots of unique food and beverage products - biltong, rooibos tea, rusks, koeksusters, vetkoek etc; but we haven't really explored the concept of taking these items to a luxury / export level. Inverroche [the craft gin brand out of Stanford that was recently sold to Pernod Ricard] is perhaps a good example of this, but the field is still wide open for entrepreneurs to experiment and iterate a process of building luxury brands around these products that we generally take for granted.
A vegan / vegetarian breakfast cafe: Especially in Western Europe, there are vegan and vegetarian restaurants and food outlets are everywhere. It's a massive trend that's being fuelled by an increasing level of awareness that the food choices we make have dramatic consequences for our own health and that of the planet. Compared to Europe, there are miserably few comparable options in South Africa. The ones that do exist are usually jam-packed with foreigners getting their healthy fix. If I were to pursue this business I'd keep it super small and just focus on breakfast / brunch / lunch options and keep the location close to the areas were foreign tourists congregate.
Proper tourist trinkets: If there's one thing that South Africa is bloody bad at producing, it is decent tourist trinkets. I wouldn't know where to even begin to find a properly printed South African flag sticker. Beautifully made Table Mountain fridge magnets or other affordable 'small-buys' that are actually made in South Africa just don't seem to exist. Yes you can buy springbok skin at the Waterfront, but what about just small, well-made gifts that service a last minute gifting category? It's certainly a category to think carefully about and putting a marketing strategy together for.
Street food: Travel to Taiwan, Thailand, India, Brazil, Turkey or hundreds of other emerging economy destinations and having the local street food is as much a part of the experience as is the more formal, touristy attractions. In contrast to this South Africa's street food culture is non-existent, which is a crying shame when you consider how diverse and vibrant our food heritage is. As South African's we know that as much as our history is a part of who we are - so too is our food. Cape Town is home to a growing selection of food trucks, but this is really just the tip of the iceberg.
Personal concierge: South Africans are well-known for their warmth and hospitality, but what if you had to focus on commercialising this relationship? I would stop just short of calling this 'professional friend services', but essentially the idea is that you provide a local guide service to foreign visitors. Take people to parties, places that are not on the tourist map, perhaps even escort your clients to a PSL game. Unlike working as a tour guide - this is more about positioning the business as a one-on-one service.
CBD-related products: Something which has seen enormous growth in the last couple of years and is set to continue is the marketing of CBD oils and related products. CBD, or cannabidiol, is a chemical compound that comes from the cannabinoid family that naturally occurs in the cannabis plant. Scientists have isolated 108 different types of cannabinoids in cannabis. Considering that South Africa is one of the best places in earth to grow cannabis [apparently], it would make perfect sense that we should be in the forefront of marketing related products in this category. Lesotho has apparently just signed a deal to supply a British firm with some raw material to manufacture CBD there, but I think the opportunity would be to keep the manufacture and prototyping of new products all 'in-house' for the export market. CBD is also just the beginning - South Africa is literally the home to hundred of thousands of different species of medicinal plants that are just crying for value-added processing. The opportunity is glaring, obvious and screaming for further investigation.
Ubuntu: America's greatest export is its culture, Britain's most effective method for building global diplomacy was to offer its sport to the world, Japan pedals its design - South Africa has its culture of Ubuntu to offer (and goodness isn't the time right at the moment to be offering this to the world?). We seem to have somehow forgotten that South Africa is the country that produced Nelson Mandela, Johnny Clegg and Desmond Tutu. These is a great opportunity for South African artists, musicians, directors, producers to craft some compelling South African theatre, movies, exhibitions that export our culture of hope, reconciliation and vibrancy.  If Australia can successfully package the musical STOMP and sell that around the world - then we can focus our efforts on the millions of outbursting of energy and artistic flair that spontaneously erupt throughout our nation everyday and market that internationally. [UPDATE: Case in point is the recent success of the Ndlovu Youth Choir on the America's Got Talent 2019 show]
Insect protein products: Mopani worms, sausage flies, Parktown prawns are abundant in South Africa; and they are also a valuable source protein. Just like us, animals that we eat for food also need protein to grow. There are currently two main sources for this – fishmeal and soya protein. The problem is that getting this protein – all to feed other animals – is bad news for the planet. Gathering the small fish needed for fishmeal means "dredging our oceans empty", explains Whitaker. And soy production is a major cause of deforestation. One possible solution is the processing of insects into animal feed and potentially even turning this protein source into exciting new options for human consumption. Again, what is needed here is not just selling the commodity to a foreign market, but in developing strong brands in the category that can successfully attract a favourable profit margin.
For the purposes of keeping this report tight, I literally edited out a further 10 super ideas for even more plausible business to start in 2020. So if you think times are tough or there has never been a better time to live and work in South Africa - on both of these statements, you would be completely correct.
Shift your mindset and you will change your future.
Related: Why the South African government is wrong about their focus on creating jobs - Cherryflava