Riscura presents UPSHOT: 7 Creative stories of possible financial futures
To create a future worth investing in, requires us to look at what it might hold.
What might the future look like in a world where financial debt obligations supersede human rights?
What will people do with themselves if they are paid a basic income by the government every month?
What happens to 'retirement' when people are living healthier, and for much longer, than they ever did before?
These are just some of the questions that a new collection of speculative future financial short stories, Upshot, explores.
The project was commissioned by the South African asset management firm Riscura, who asked internationally-acclaimed science fiction author, Lauren Beukes, to curate it all.
The seven short stories are written by well-known writers: Sam Beckbessinger, Angela  Makholwa, Tade Thompson, Bongani Kona, Mohale Mashigo & Charlie Human make up the stellar line-up.
For your listening pleasure, here's Sam Beckbessinger story called Undercurrency - A story of global warming, kelp as the new commodity and, surprisingly, love.
Finance is one of those constructs of the modern world that only a few people really understand (and then one could argue, that even those people don't really have a very good understanding of the complexity of the field).
Sharing speculative stories, futures fictional stories, is then an excellent way of exploring the longer-term consequences, that could possibly be felt by people living in the world of tomorrow, of some of the financial concepts that we barely notice as newspaper headlines today.
Just staring at bland information or trying to mentally process numbers will never help you imagine what these choices will mean for life in the time that is yet to come.
That's why reading / listening to these stories is so powerful - and also why great scenario planning and structured futures worldbuilding is such a powerful tool for assessing risk and opportunity in the future.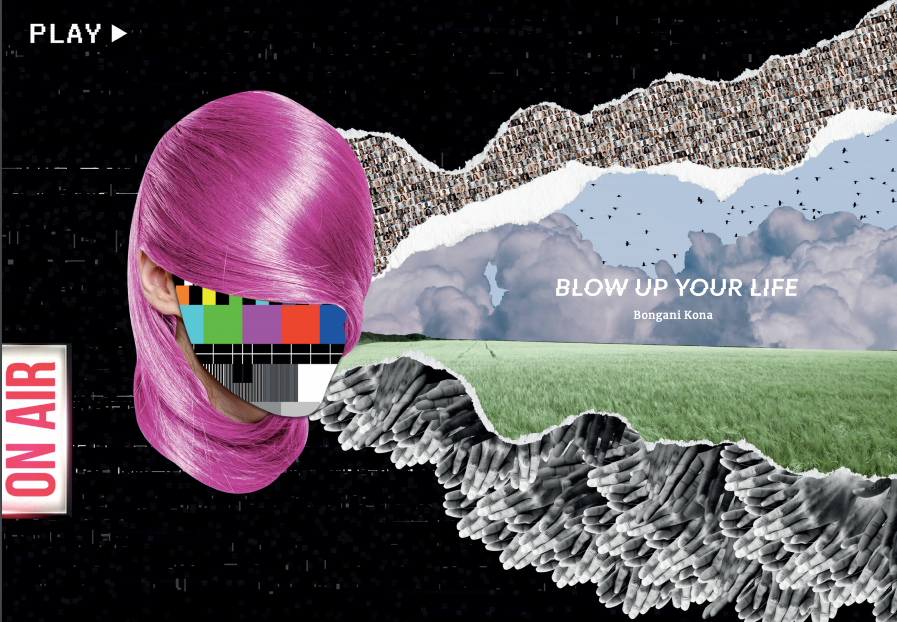 Our favourite story from the collection was this one called Blow Up Your Life by Bongani Kona. Loved the idea of a gameshow of shame. Such fun! Come on MNet - this would be a cracker for your ratings.
Overall though this is actually a very innovative and creative project that sadly I don't think is going to get the attention that it actually deserves.
We hope that somehow Netflix spots the opportunity to turn these stories into a mini-series to really bring the narratives alive and exposed to a much wider audience.
Here's hoping.
Explore all of the future stories here.