Peloton's leaked brand strategy document gives a sense of how they build a wildly valuable business
There are 4 key questions that help to shape the unique position of the brand
Every now and again - a brand comes along that really seems to catch fire.
A million other companies could have tried to market the exact same product and would have gotten nowhere, but for some reason this brand captured an X-factor that takes it places and makes people notice.
Peloton is a brand with this elusive X-factor.
Here's one version from CNBC as to how they did it:
Another insider view of how they created this magic comes from leaked 2019 brand strategy documents that are available to view here.
Some analysts have offered their useful take on the contents of the brand's positioning and strategy; for us though their version of the Brand Wheel is most interesting.
Peloton's view of their brand is integral, in many ways it borrows a lot from Ken Wilber's theories to offer a holistic view of the brand that nods to the individual / collective + internal / external reasoning of the consumer.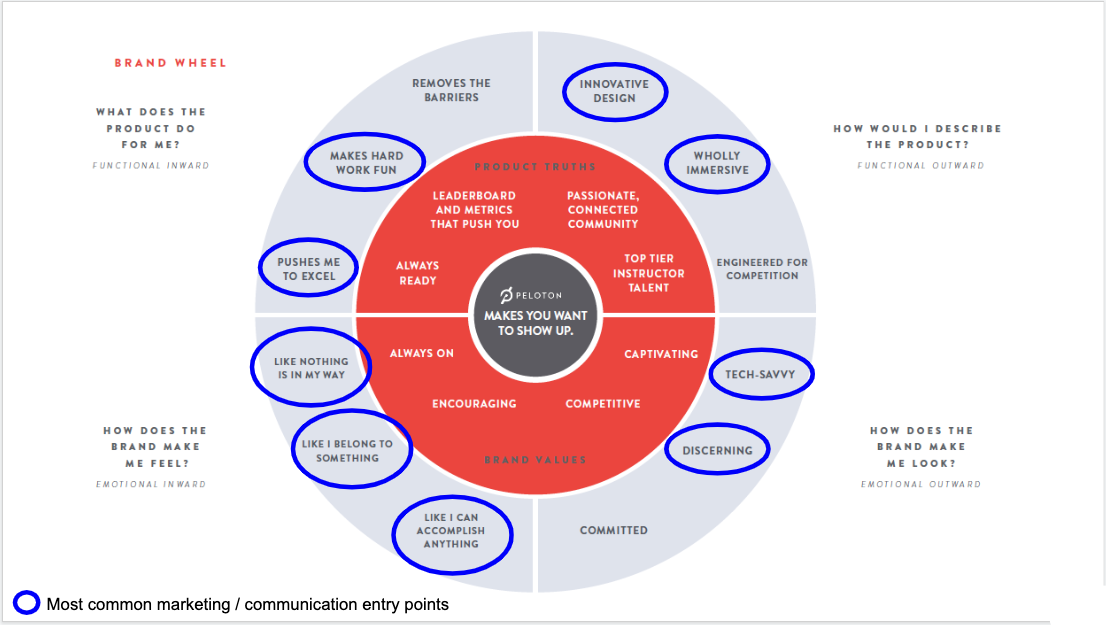 There are 4 key questions that help to shape the unique position of the brand:
On the functional product side:
What does the product do for me?
How would I describe the product?
On the emotional brand side:
3.   How does the brand make me look?
4.   How does the brand make me feel?
Understanding who you are, but also who you are not.
Often brands can want to be all things to all people.
Peloton are very specific as to what they stand for, but are also very clear as to what words do not form part of the Peloton universe. It's interesting that they are so specific about labelling themselves not a fitness brand.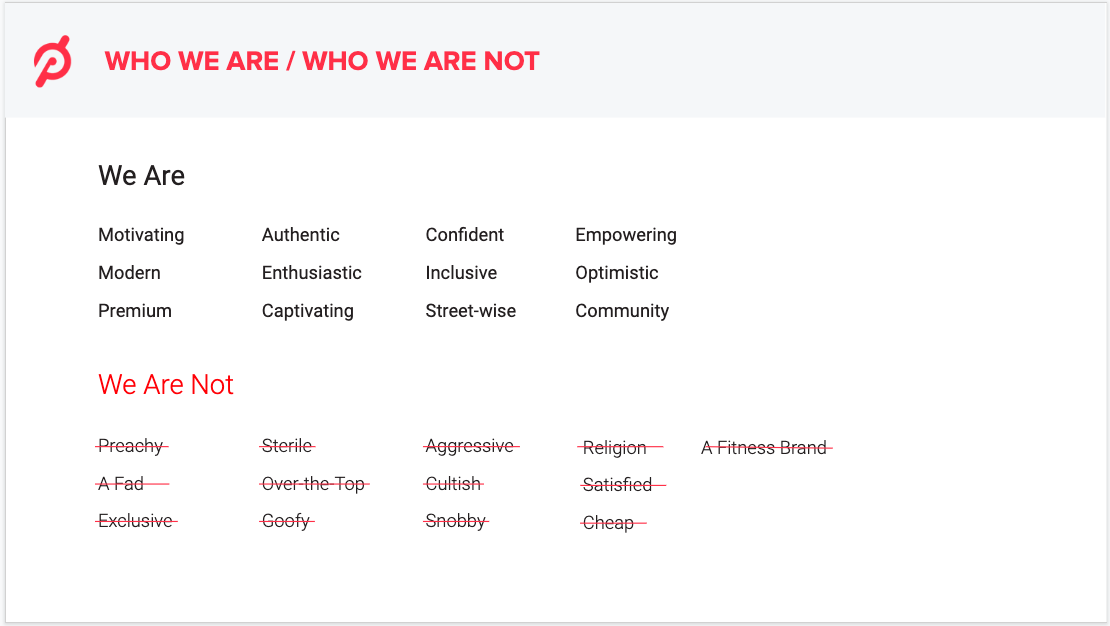 Brand values - so often a collection of meaningless words and phrases that sit in a slide deck somewhere but seldom used as a true compass for brands that don't actually understand their value as a critical brand tool.
I've never seen these brand values before, but since seeing them and reading what they represent - all I want to do is submerge myself in the Peloton brand.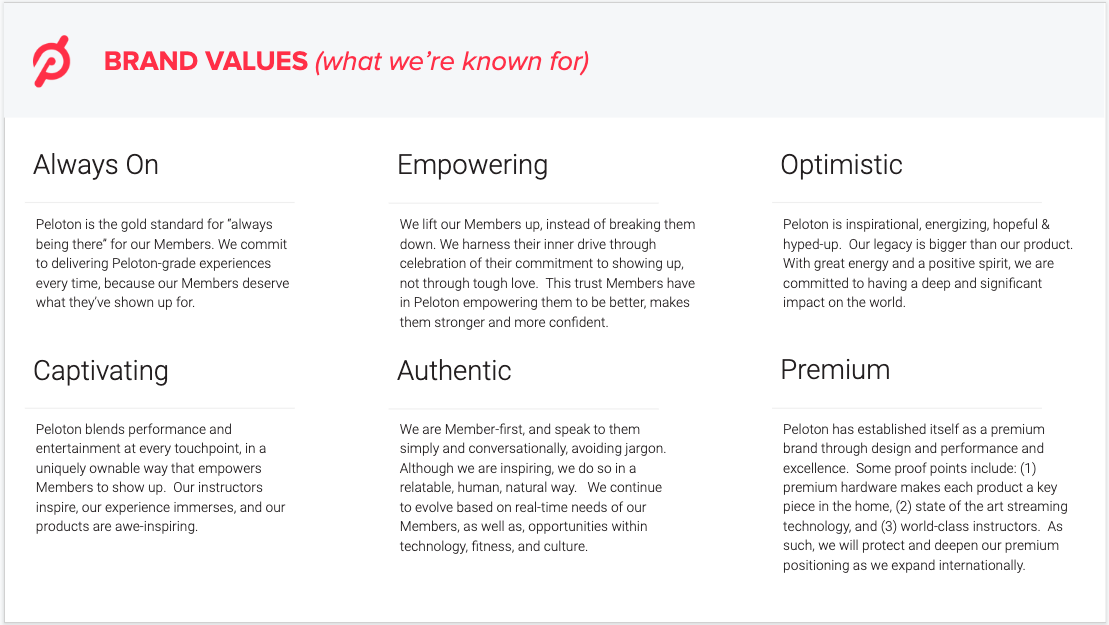 Coming back to the Brand Wheel - the essence of the brand is so neatly captured in this simple framework used by Peloton.
Definitely a useful way of thinking critically about a brand, and perhaps using to clarify any ambiguity you may have of your own brand for yourself...and your team of course.
More: