Taking charge of the current challenges to hosting live music events at traditional venues - One Night Records is planning to host pandemic-appropriate music gigs in London from October.
As London's first socially distanced immersive event, One Night Records provides a safe environment to spend a night out with four family members or friends at a time, enjoying once again an evening of live music, food and drink.
There are obviously loads of rules and regulations that are stipulated by the club to make this all possible, but at least they have unlocked a way to host a safe night out that ticks all the boxes and gets people out listening to live music.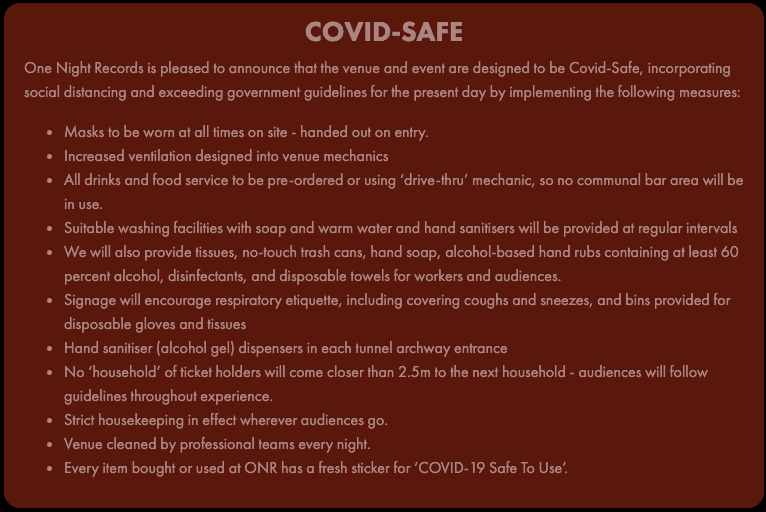 Something for other 'night-out venues' to learn from.