South African business tend to have a bit of a 'laager-mentality' (meaning that they self-isolate themselves from other local businesses, fearful that their intellectual property might be stolen as a result).
So when their critical Chinese supplier of an important component used in face mask manufacturing went offline, because of the covid-19 crisis, South African safety wear manufacturer BBF was left in a tricky situation.
The needed a new supplier of the important component fast, and their best bet was to look for it locally and to try partner with a new local supplier to meet the growing demand for face masks.
'Because the factory only had enough stock for four weeks of production; this lead to conversations with local manufacturers as well as government regarding the adaptation of materials to bring them in line with the filtration specifications and increase local production capacities to meet the new demand.
The government provided excellent incentives for this to happen as quickly as possible. The result is that the FFP2 masks can now manufactured using 100% local fabrics; an innovation that will continue into the future.
Beyond localising materials, BBF grew local production by partnering with SMMEs.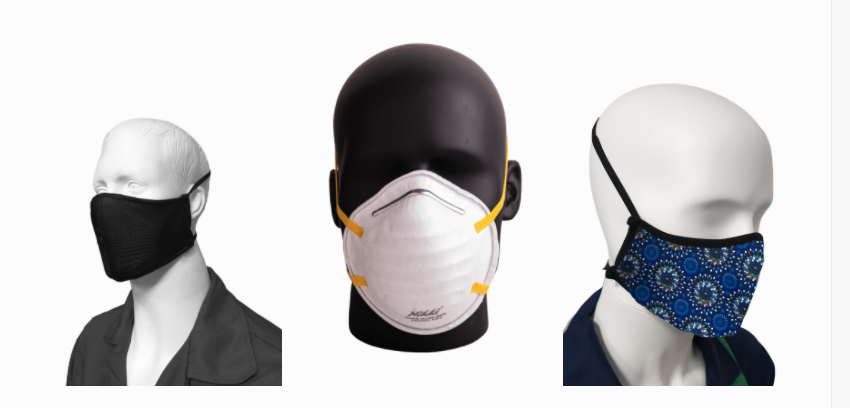 "With the high demand of FFP2 masks, and BBF already manufacturing at maximum capacity, we reached out to our SMME chain, which we have developed over years, to see if we could train up any teams to assist with additional mask production in line with the stringent manufacturing procedures. With the support of the government, one of our SMMEs was awarded a temporary sales permit to manufacture FFP2 masks within five days (a process that normally takes around two months), and they were quickly operational and able to add to the number of masks made weekly," says, Deon van Rensburg – Group Operations Manager, BBF Safety Group.'
It's easy to carry on thinking that there simply isn't the capacity or willpower to develop a more robust local manufacturing sector, but what this crisis has gifted us is the urgency to fast track long-winded processes and frustrating government red tape. And the real value of working together, in partnership with others - to meet the growing new demands from consumers.
Read more: