The future belongs to those who are able to create it.
For those organisations not equipped to adapt to increasingly changing times — things look less positive.
Advances in technology, and the ever-decreasing cost of its application, have resulted in entire industries becoming completely commercially non-viable… almost overnight.
Globalisation and digitisation have slashed profit margins to the bone; while the pressure is being applied on leadership to increase sales, improve investment returns and grow their organisations. Navigating through these turbulent times is a high wire act where all can be lost through an attitude of indifference to change.
How can organisations respond?
What is required, at a minimum, if an organisation is going to prosper into the future is an organisational futures-consciousness that proactively seeks out and pursues new business opportunity within the context of this change.
Organisations not only need a mindset and culture of constant innovation, but formal structures, systems and processes within the company to actively explore, analyse, evaluate, prototype and commercialise new ideas and opportunities in an effort to secure their future.
How will your organisation fare in the future?
In partnership with the Institute for Futures Research at the University of Stellenbosch, KoLab have compiled a measurement tool, the Futures Index, which specifically evaluates an organisation's current capacity to take advantage of the future under these current conditions of change.
In 25 carefully-researched questions, the Futures Index quantifiably positions an organisation's future-readiness on a matrix and highlights in which key areas an organisation is strong, or not, in this regard.
Who should test their future-readiness?
The Futures Index test is relevant for all organisations and teams within organisations and takes roughly ten minutes to complete.
If your organisation has an intention to be better in the future than what it is today — then evaluating its capability to do just that on the index will be worth your while.
What will the test cost?
The test will cost you nothing, it's a free test.
What is the value of the result?
The result of the test will clearly indicate where improvements in your business can be made for your organisation to respond more profitably to change. Once you have submitted the test, a KoLab associate will be in contact with you with your results as well as a suggested intervention roadmap as to how you can respond.
You can take the test right now — click here.
---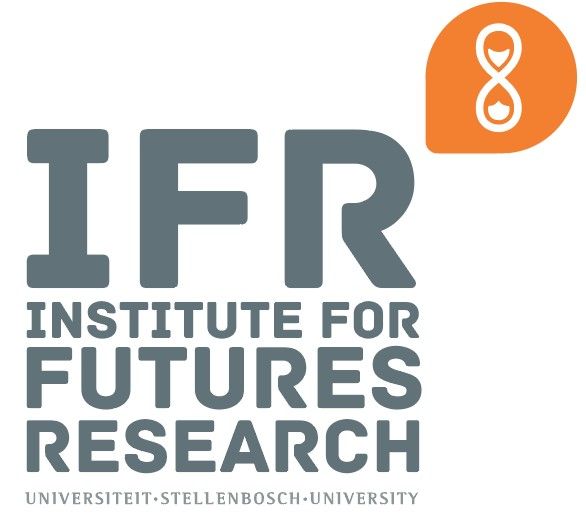 The Futures Index was developed by KoLab and The Institute for Futures Research at the University of Stellenbosch. The lead developer from the IFR is Dr. Morne Mostert, the Director of the IFR in consultation with Mr. Dick King.
KoLab is an innovation practice that aims to help business solve complex problems and commercialise future opportunities by making sense of change and how to respond.
The IFR started life in 1974 as the long-term arm of the Bureau for Economic Research at Stellenbosch University. It is also the first and only Futures Institute of its kind on the African continent.