Banksy made a brief appearance in the form of a pop up art stall in Venice Italy – before being told to shove off by police, because the stall didn't have a trading licence.
Banksy was crashing the Venice Art Biennale – wondering out loud on Instagram why he has never been invited.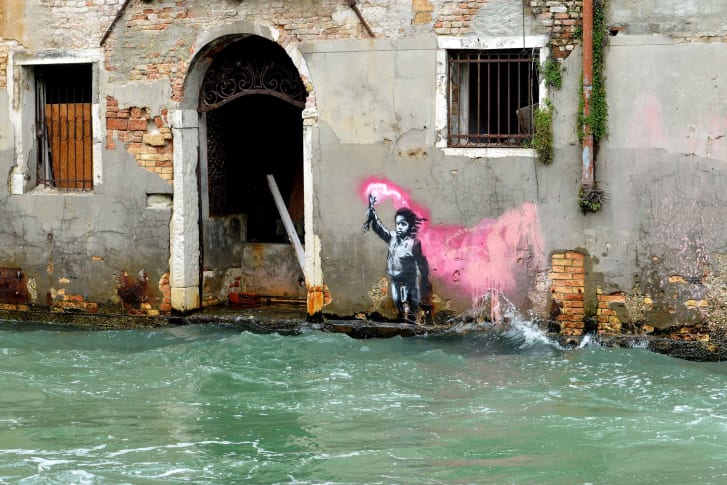 It's been a while since Banksy last really caught our attention – we wonder now if the message isn't completely overshadowed by the brand? The artist themselves have now become the message they are trying to make us all think about.