A new body of research out of the UK is suggesting that 'four out of every five shoppers in the UK have eaten a meal that wasn't prepared at home in the last month and this activity is having a clear impact on the grocery sector with 1 in 10 shoppers believing that their spending on household food has reduced as a direct result of their 'food-to-go' spending habits.'
The two groups driving this growing trend are Millennials and GenZ - '44% of the 25-34 age group said they had had food delivered to their home or office in the last month by the likes of Deliveroo, UberEats, or Dominos compared with 33% of the 35-44 age group and just 25% of the 45-54 age group. The trend is growing with almost a fifth of respondents (19%) saying they were having food delivered "way more" than two years ago and a quarter (25%) "a little more" than two years ago.' -[source]
The drivers of this trend include cost effectiveness, range, a desire to be less wasteful and time saving
"The research shows us that widening choice, easy accessibility, and pricing to cater for all tastes and budgets, means that many shoppers relying on food-to-go believe their spending in those outlets will increase, which likely means more pressure on grocery spending," said Jamie Rayner, Managing Director of Shoppercentric. - [source]
What about the popularity of food-to-go services in South Africa?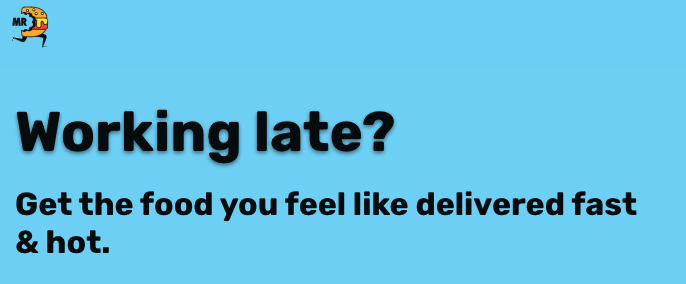 Well Mr D Food has had over 'two million downloads, boasts more than 700,000 monthly active users and Mr D Food delivers to more doors across the country than any other delivery service.' - [source]
'The value of food bought online in SA, along with delivery fees, will reach $453m in 2019, growing to $726m by 2023, according to research group Statista.
Since its launch in November 2016, the Uber Eats app has been downloaded more than 1-million times in SA, and the company has partnered with just over 2,500 restaurants. Naspers-owned Mr D's app has been downloaded 2.5-million times, and is serving 3,500 restaurants.' - [source]
What are the implications for South African supermarkets?
With healthier options now becoming more readily available from a growing assortment of restaurants and food outlets and the price of data in South Africa continuing to fall - the food-to-go service will pose a real threat to the future growth of supermarkets in their current form.
In a similar way as to how online streaming killed the corner video store - online, readily-prepared food delivery is just a far more efficient way of sourcing dinner than having to mission your way through to a crowded supermarket.
If I were in the C-Suite of Woolies, Pick n Pay, Checkers etc. - I would at least spend some quality time talking through the implication of this change in the consumer landscape and assess how to either collaborate with the trend, or offer a compelling alternative that makes sense to an up-and-coming demographic.