The Secret of Drip
Super cool coffee cafe in Tokyo turns out to be an experiential promotion.
On one of the side streets that branch off from Omotesando Boulevard in the Harajuku neighbourhood of Tokyo, Japan - summertime shoppers enjoyed iced coffee at a new coffeehouse, called The Secret of Drip.
Unlike most coffee places in Tokyo, drinks at The Secret of Drip were unusually cheap, just 80 yen (US$0.58 or ZAR10.00).
With no cashiers, no baristas, delightful décor and (even by Japanese standards) an unusual way of ordering - customers started to suspect that something was up with the new place.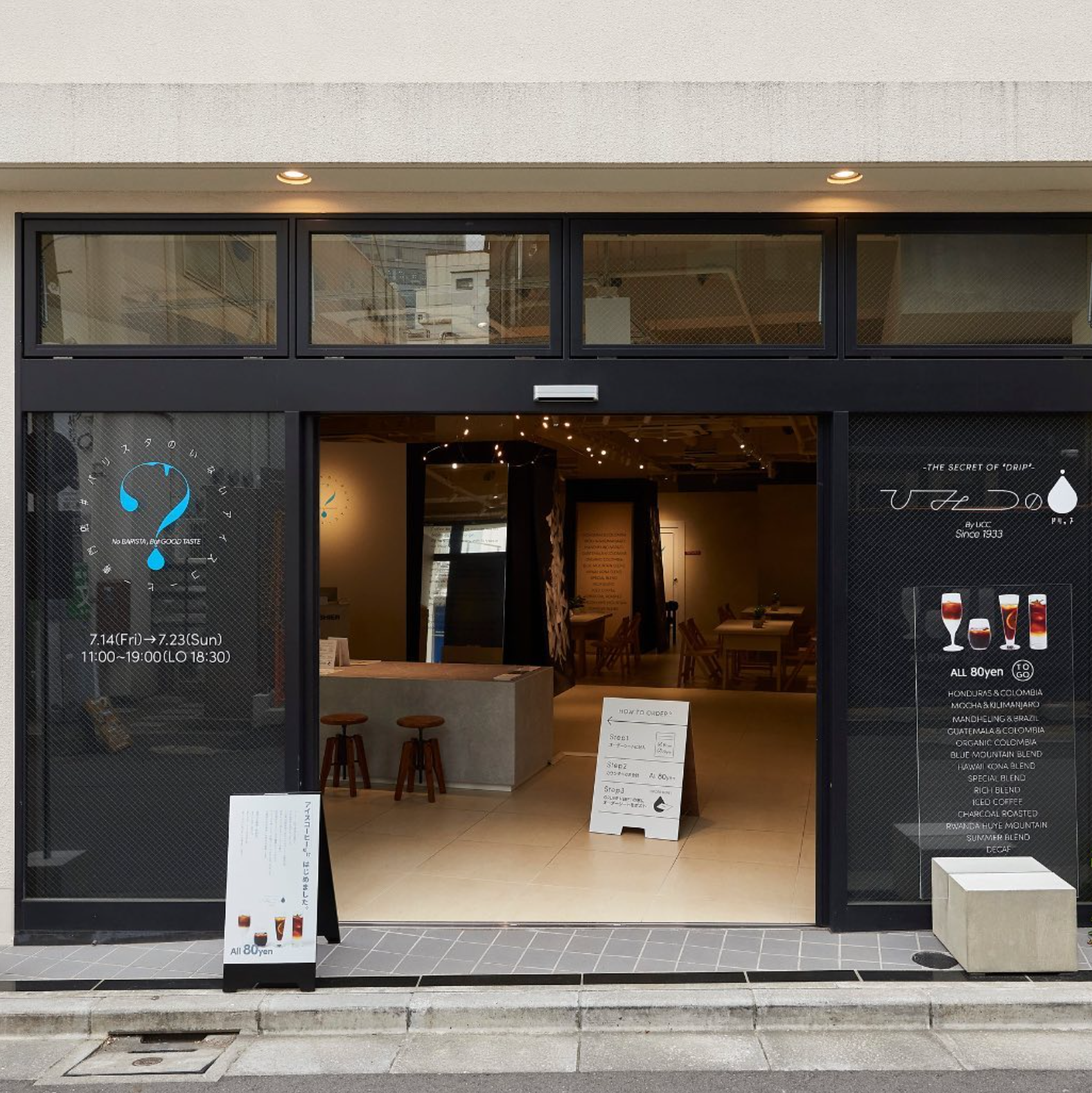 According to Casey Baseel:
The reason why the cafe says it has no barista, and also why its prices are so low, is because the coffee they serve is actually prepared using Japanese coffee company UCC's Drip Bot coffee-making machine and its compatible drink capsules, with the price of the drinks based on the price of the capsules.
At the very bottom of a letter that accompanied the coffee was a post script, saying "Please knock on the door at the back of the cafe that has a question mark on it."
Yes - the whole Secret of Drip cafe was in fact an elaborate pop-up experiential promotional campaign for Drip Pod (a Japanese-equivalent of the Nespresso system).

The cafe was only open for a week or so, but clearly made enough of an impression with the right kind of clientele to warrant the effort.
---
More: