The Crocs Big Yellow Boot is real
Believe it or not - these are going to sell out very quickly
Back in 2020, MSCHF was labelled by Interbrand as one of their breakthrough brands to watch.
The 'postmodernist hype art brand' is renown for their audacious products (like Satan kicks) and marketing stunts that draw a lot of attention and sell a lot of 'art'.
Earlier this year, they created the famed Big Red Boot - a cartoonish massive boot that was a huge hit with fashionistas and people who attend fashion shows and have a lot of disposable time and money on their hands.
The boots were spotted in all the places you would normally find celebrities and people who like to buy and wear expensive things.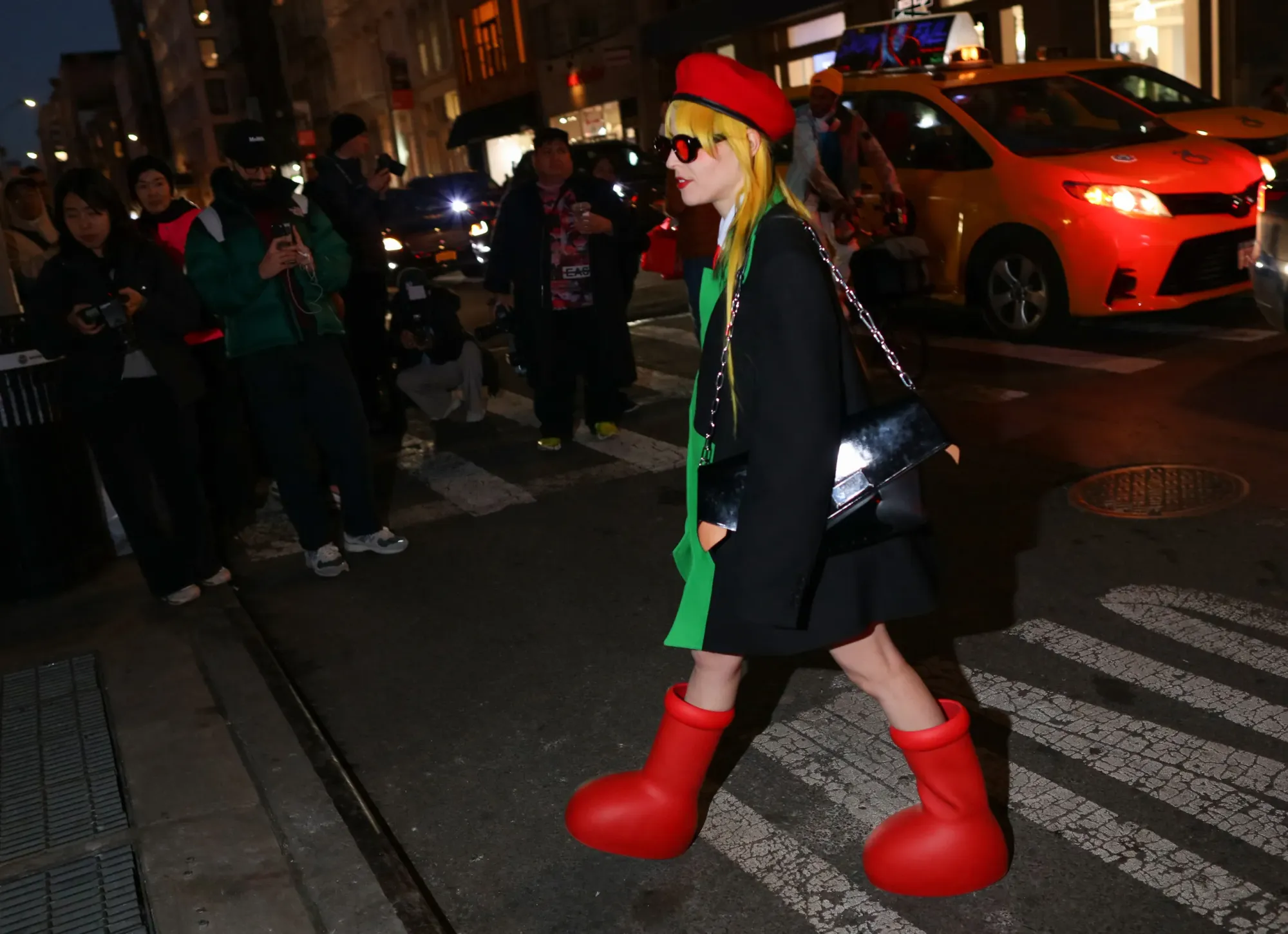 Now, MSCHF have officially collaborated with Crocs and are planning the launch of the...Big Yellow Boot.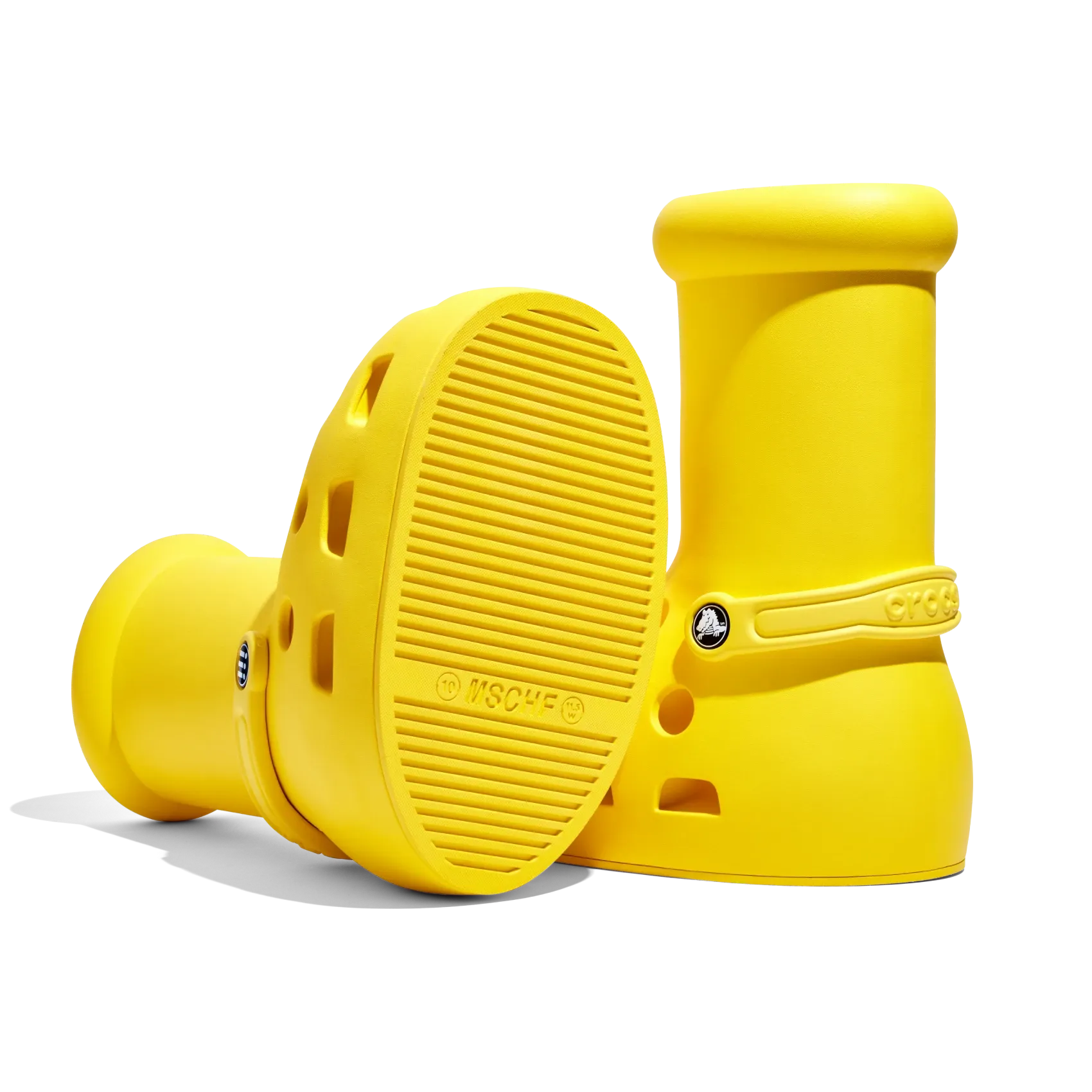 BIG RED BOOTS, NOW YELLOW WITH HOLES IN THEM!
WE'RE MIXING TWO SAMPLES TO CREATE SOMETHING TOTALLY TRANSFORMED AND INSTANTLY RECOGNIZABLE. CROCS' DISTINCTIVE HOLE PATTERN AND STRAP GET TRANSPOSED ONTO THE BIG RED BOOT SILHOUETTE. FEEL THE BREEZE: IF YOUR TOES CAN GET WET IN THE RAIN, IT'S TECHNICALLY A SANDAL. NO JIBBITZ.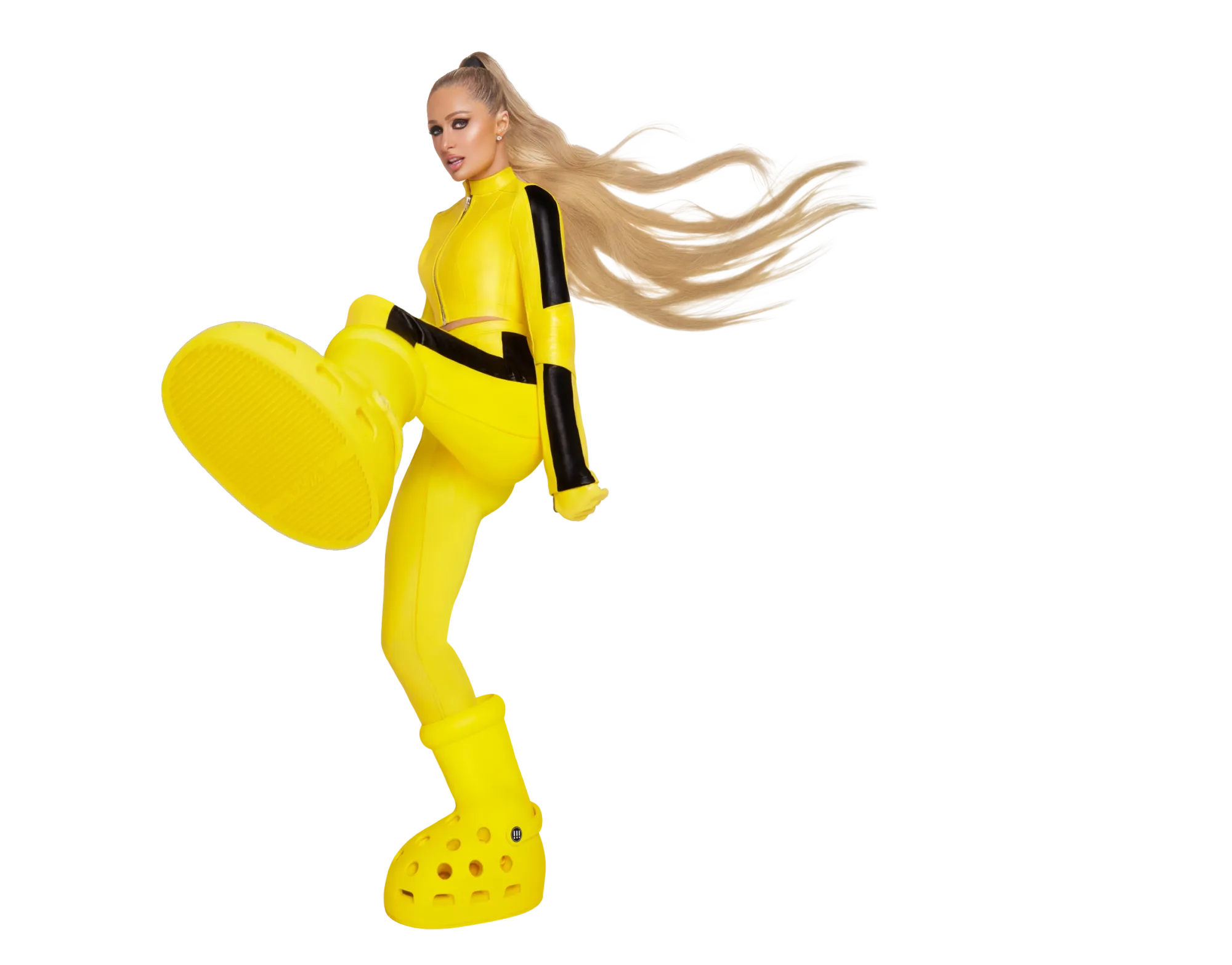 If you are keen on getting a pair, they will be sold via a 24-hour draw at 2pm EDT (Eastern Daylight Time) on August 9 and are priced at...wait for it... UD$450 (ZAR 8036,37) a pair.
People's deep desire to experience alternate realities are not limited to time spent on World of Warcraft or being the only person in the world exploring the so-called Metaverse.
Whether it's channelling your inner Barbie, dressing up in a cosplay outfit or simply wearing limited-edition, highly-prized cartoon-like yellow boots; the need to explore 'other worlds' is real.
MSCHF have obviously spent years building up their brand to take advantage of this trend - it seems to be paying off for them now.
---