Swatch's MoonSwatch campaign has changed the industry forever
What will Swatch and Omega do now?
When the news broke that Swatch and Omega were teaming up to create something new in the watch world, we had a hunch that this was a strategy that would create some waves in the industry.
Swatch's MoonSwatch debut in partnership with Omega has been nothing short of a remarkable campaign for the Swatch brand, which has been pretty much treading water for decades.
Search traffic for both brands has skyrocketed since the launch and sales of the MoonSwatch have been the best the company has seen for a very long time. Some analysts are saying that sales of the MoonSwatch could top $50 million this year alone.
The idea for an in-house collaboration of Swatch Group brands was hatched in 2021 and advanced in secrecy, code-named Project Galileo. The Speedmaster wasn't the only model considered: During development, prototypes using the Fifty Fathoms by Blancpain, another Swatch brand, and the Omega Seamaster 300 also were cast in bioceramic.
The final result was a collection of 11 models, all facsimiles of the Speedmaster's familiar form: an asymmetrical case, with the "dot over 90" detail on the tachymeter bezel and additional subdials. And the dials were signed with both brand names, as well as the italic Speedmaster logo and a MoonSwatch label.

The way we see is that the Swatch brand had focused on collaborations with artists and characters that had become somewhat predictable. Their appeal was limited.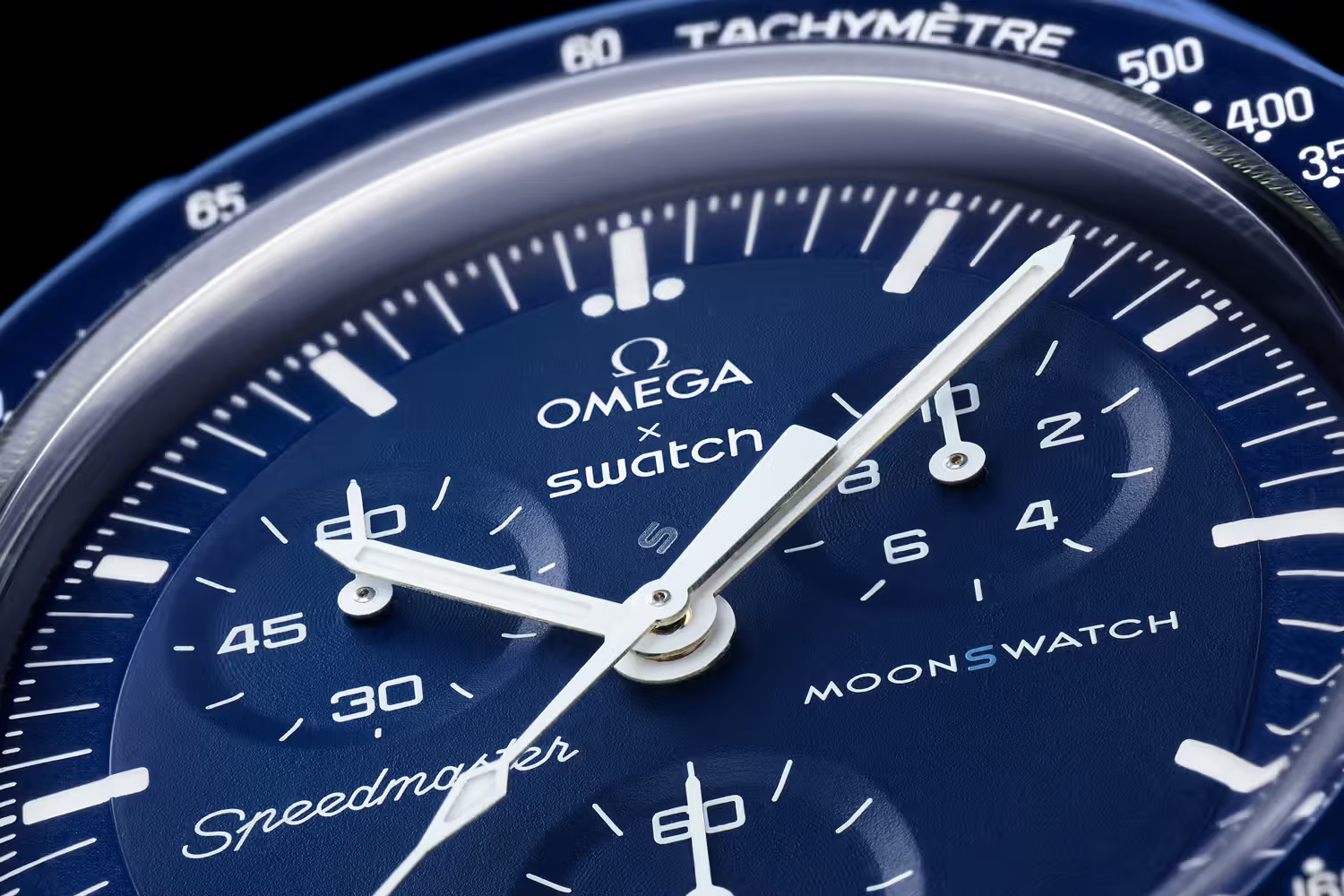 The collaboration with Omega created a brand new category of watch that has disrupted the luxury watch market. The MoonSwatch is an Omega Speedmaster, which is now catering to a market that would love to own an Omega, but would never be able to afford the original piece.
The MoonSwatch is classic market disruption - catering to an underserved market with an affordable option. It's a very smart idea to generate a wave of global hype.
What will Swatch and Omega do now? Let's wait and see.
---