Solo dining is becoming more popular
Eating alone could also be very good for your mental health.
Most restaurants are set up for groups or couples eating together.
An article by Colin Nagy however points out that the number of people intentionally choosing to eat out alone is rising.
In a recent post he shares about his admiration for restauranteur Keith McNally, who has a particular loyalty for people who choose to dine alone in his restaurants.
Rather than treating them with contempt - as most restaurants do when you pitch up asking for a table for one - he sends single diners a complimentary glass of bubbles to make them feel welcome.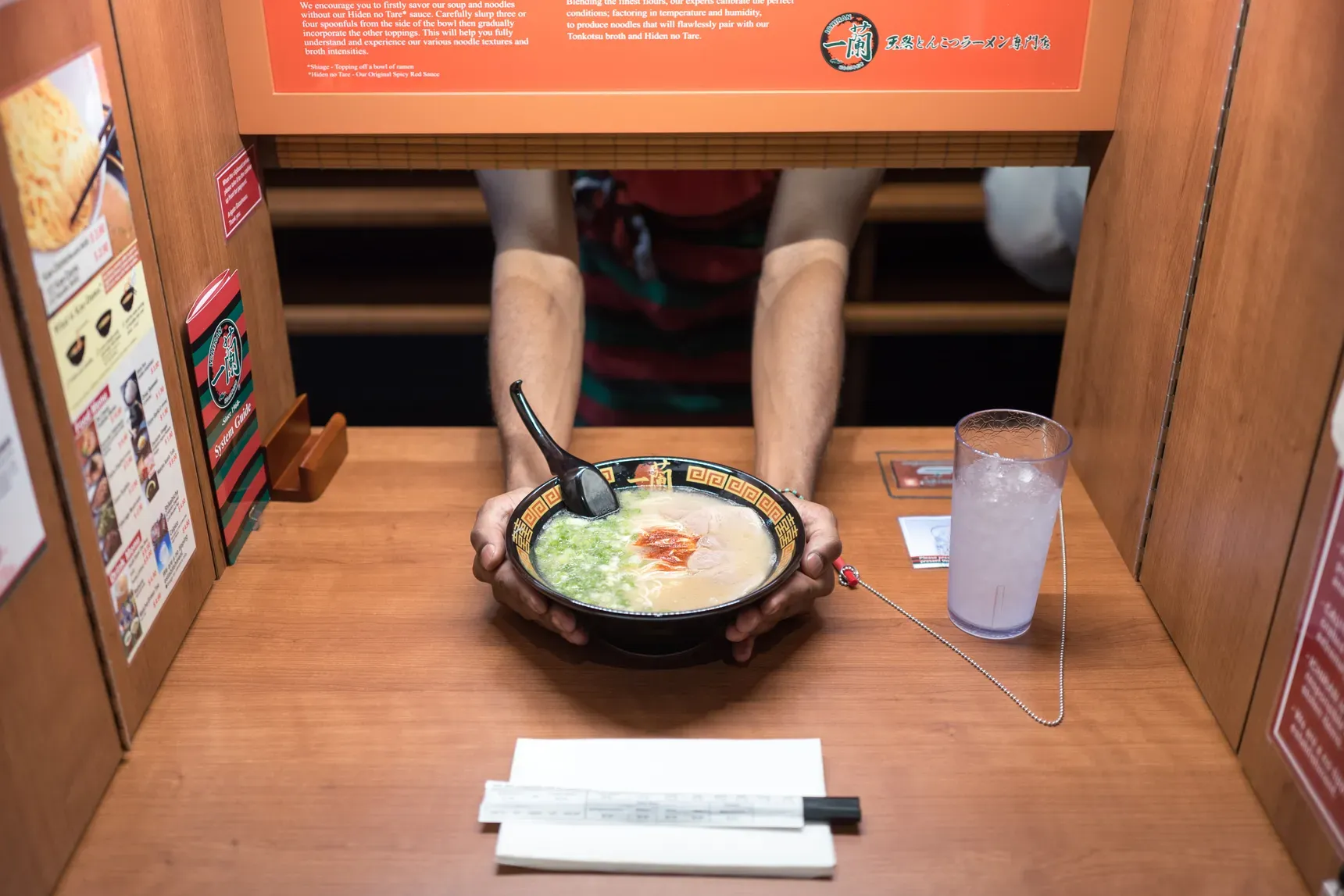 The reality is that eating out alone in a nice restaurant is becoming more popular. Not because people are lonely or don't have any friends, but because enjoying delicious food with a good book in your own company can also be a kind of self-care.
In the hustle of modern life, taking time out to enjoy your own company is admirable.
There is however a significant stigma when it comes to sitting at a table alone in a restaurant, but this is where the opportunity lies for establishments looking to take advantage of this shift.

At Japanese ramen chain Ichiran, guests sit at individual walled booths and a ticket system ensures minimal interaction with servers. According to Hiroshi Kokubun, marketing coordinator for Ichiran U.S.A., the concept was originally designed to "let our customer focus on our ramen without worrying about their surroundings." The fact that this idea makes it the perfect place for people eating alone is just a happy coincidence.
Accommodating single diners - not just at the bar - and making the experience for them a memorable one is a shrewd way to carve out a nice niche in an industry that's besotted with volume.
---
More: