Relay Jeans presents Sound of Denim
Denim designed for Amapiano and Gqom.
No sooner do we officially declared that September (being Heritage Month in South Africa) is collaboration month and a flood of tips get sent in to our editorial hotline.
Relay Jeans (a brand owned by JSE-listed TFG, and now a part of their new online platform) collaborated with artist and music producer Joshua The I AM, to create Sound of Denim.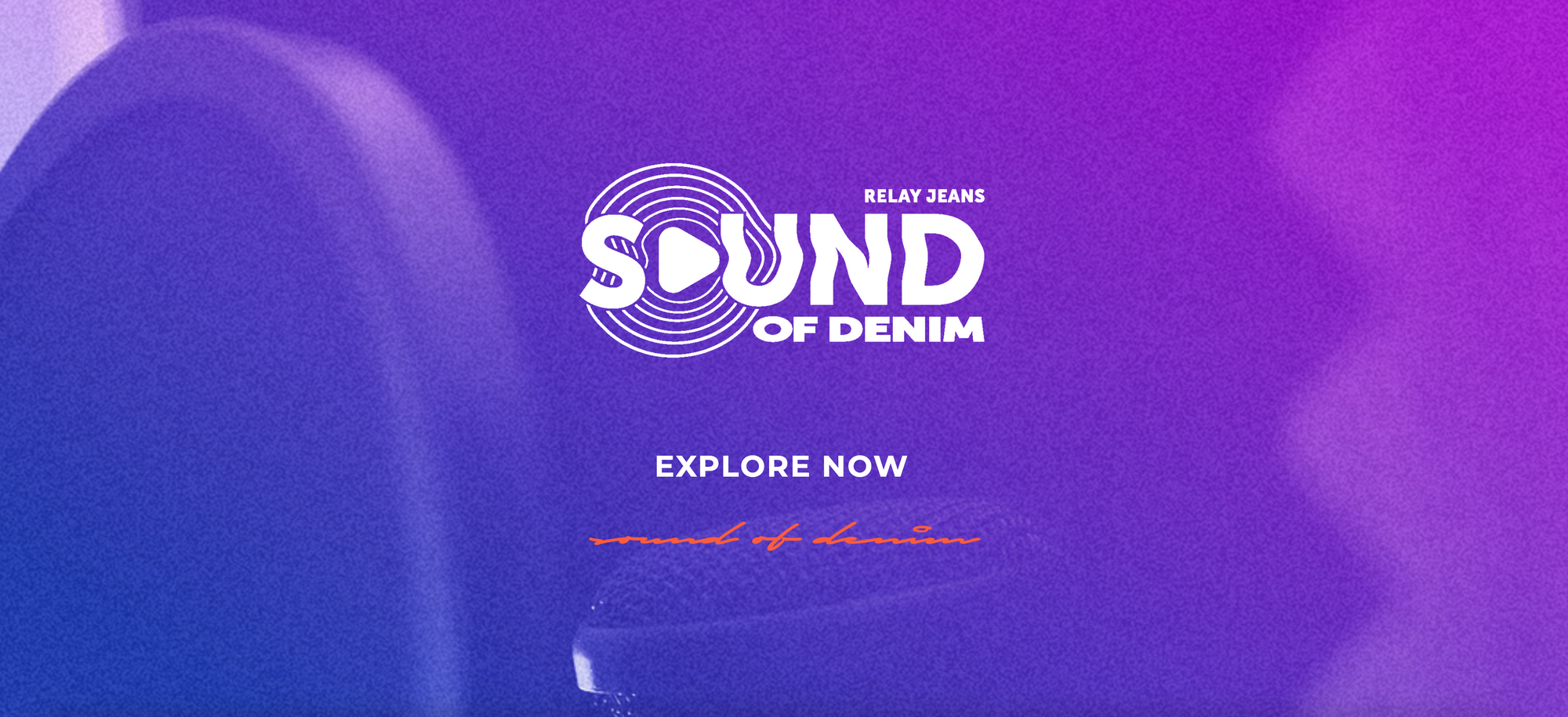 Sound of Denim is a 'denim-led soundtrack', which highlights the significant cultural connection between denim and music.
The project explores and captures unique sounds from the different Relay Jeans denim features of the brand's authentic products, ranging from distinctive denim fabric textures, zip & button details, to Velcro strips.
Open sourcing the soundtrack
A nice touch to this campaign is that music creators are also able to download the denim sounds that were captured from this product and remix them into their own creations.
A deeper connection with South African music and dance
Not unfamiliar with connecting the brand with South Africa's vibrant culture of music and dance, Relay Jeans have previously also celebrated homegrown dance styles from Gqom to Pantsula in their promotional content.
With the staggering recent global fame and popularity of Amapiano this is a very nice strategic positioning for a local clothing brand to take.
Derived from the South African sounds of Kwaito, the roots of Amapiano stems from the struggles and strides of apartheid in the 1940's. The fresh sound exuberates a feeling of optimism and liberation of South Africa's youth, woven into their fashion, dance, and dialect.
Relay Jeans have spotted a neglected niche and are choosing to play right into that channel. When you strategically consider the longer-term demographic forecasts for the region, building a brand that speaks directly to this consumer demographic is good business.
So often local brands look towards Western markets for confirmation that their strategic positioning will resonate with the youth rather than recognising the culture-leading exuberance that we have right.
Nice to see a brand owned by a significant business that is building a brand with their eyes open.