PALACE teams up with WEDGWOOD to make something utterly different
This is what happens when a streetwear brand teams up with their grannies.
Picture this...Palace is an edgy skateboard brand; Wedgwood is an old, traditional British manufacturer of tea sets and fine-china items favoured by people who enjoy putting blue-rinse in their hair.
The two brands could not have any more divergent audiences to impress. And yet, they have collaborated to explore the possibilities that the union offers.
Drawing inspiration from the TV-show 'Antiques Roadshow' - the two brands have collaborated to produce a limited-edition series of skateboard decks and tea sets that are rather unique.
WTF?
This is a bit like Old Mutual teaming up with Liquid Death for goodness sake. It's mad, but cool at the same time.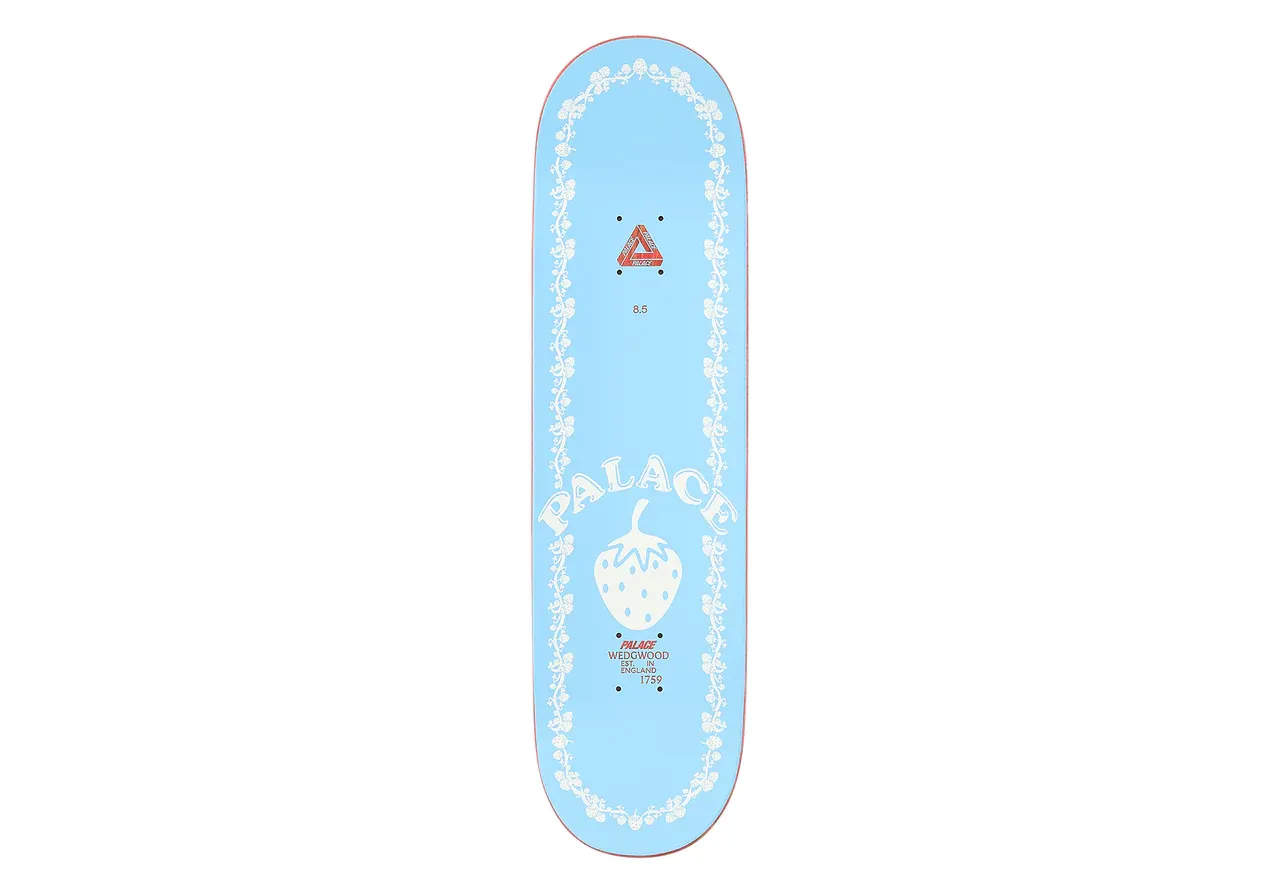 The campaign includes Palace riders Savannah Stacey Keenan, Danny Brady and Chewy Canon alongside Antiques Roadshow stalwart and ceramics expert Lars Tharp. As well as the fine bone china teaset, we worked with Palace to create a skateboard deck featuring the same strawberry and vine pattern, as well as our iconic Wedgwood blue colour.
Not surprisingly, most of the items appear to already be sold out.
Look we knew that 'grannycore' was a hot trend, but didn't ever think that what this mashup might produce would be as popular as this.
BTW - this isn't the first time that Palace as taken as stab at a seemingly weird brand partnership; they previously worked with Gucci to produce a unique collection.
---