Get your Marmite jumper for Christmas
The demand for Marmite Christmas jumpers is heating up yet again.
Three of Unilever's most-loved brands, Marmite, Pot Noodle and Colman's Mustard, have teamed up with a British clothing social enterprise, notjust; to make knitted Christmas jumpers.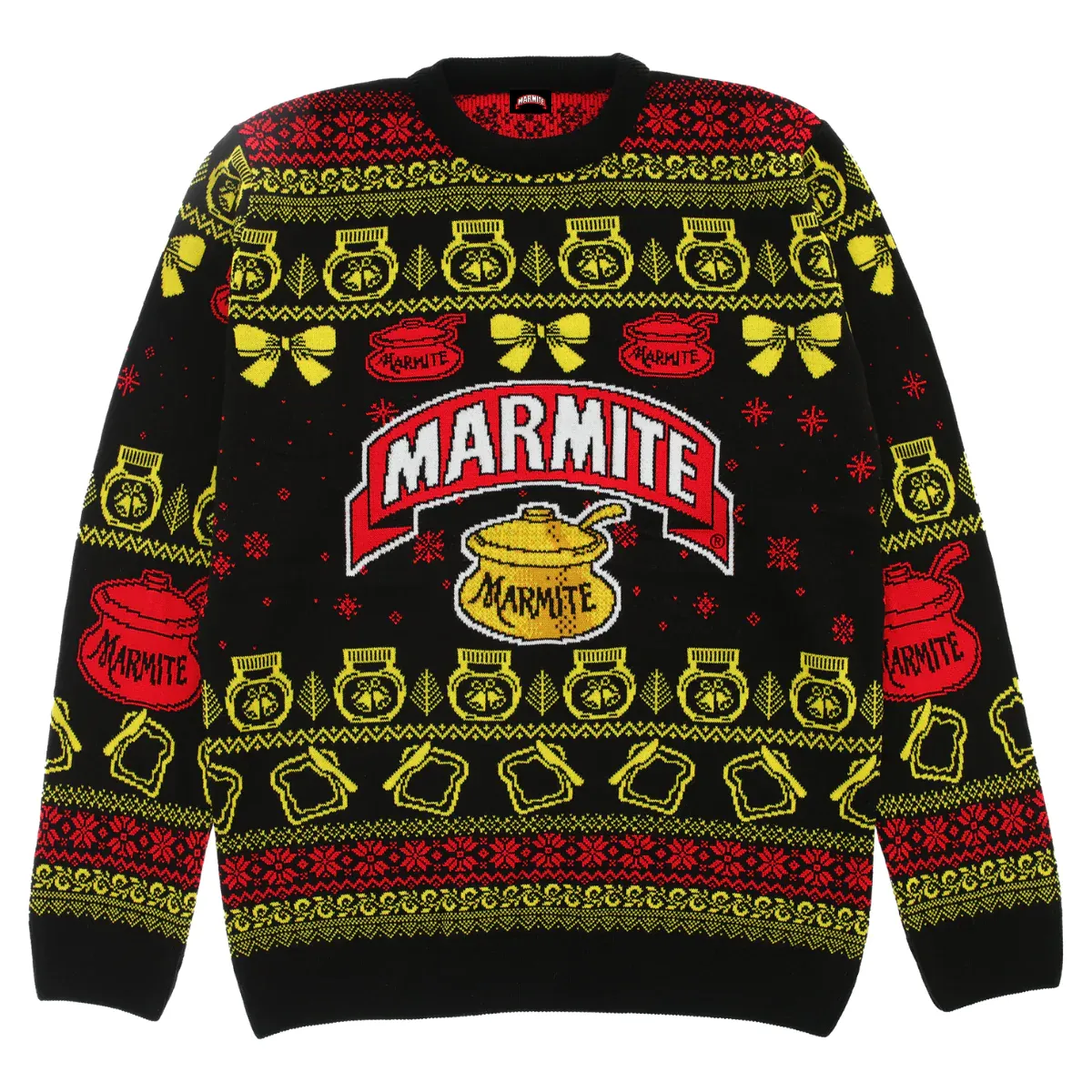 The officially licensed Christmas knits are being sold on the notjust website and half of the profits will be donated to a charity in the UK that provide emergency food and support for vulnerable people.
Last year, apparently, the demand for the special, limited-edition jumpers - that were then sold through Tesco - was so intense that actually buying one of the jumpers proved to be rather problematic for fans.
Marmite-lovers in the US and Australia were not pleased that the items were only available in the UK. Haters are gonna hate.
The sign that a brand is very confident in who they are is when they can make fun of themselves like this, knowing that it'll resonate with fans.
Also known as the 'mundane' trend - the idea is that everyday brands can jump on the 'brandwagon' by showcasing their very average brands in fashionable ways.
---
More: