Healthy 'drinks' are getting popular
The tried-and-tested is old hat, it's time to break-free from the norm.
Goodness - one little global pandemic and now everyone is a health nut.
Alcohol drinkers are now not just after no- or low-alcohol options, but an industry report indicates that 'healthy' or 'better for you' drinks options are now also in hot demand.
IRI says the "better-for-you" alcohol category saw a 20.1% sales increase (in the USA) from 2021 to 2022, to $8.5 billion, while low and no-alcohol beverages saw a 6% increase.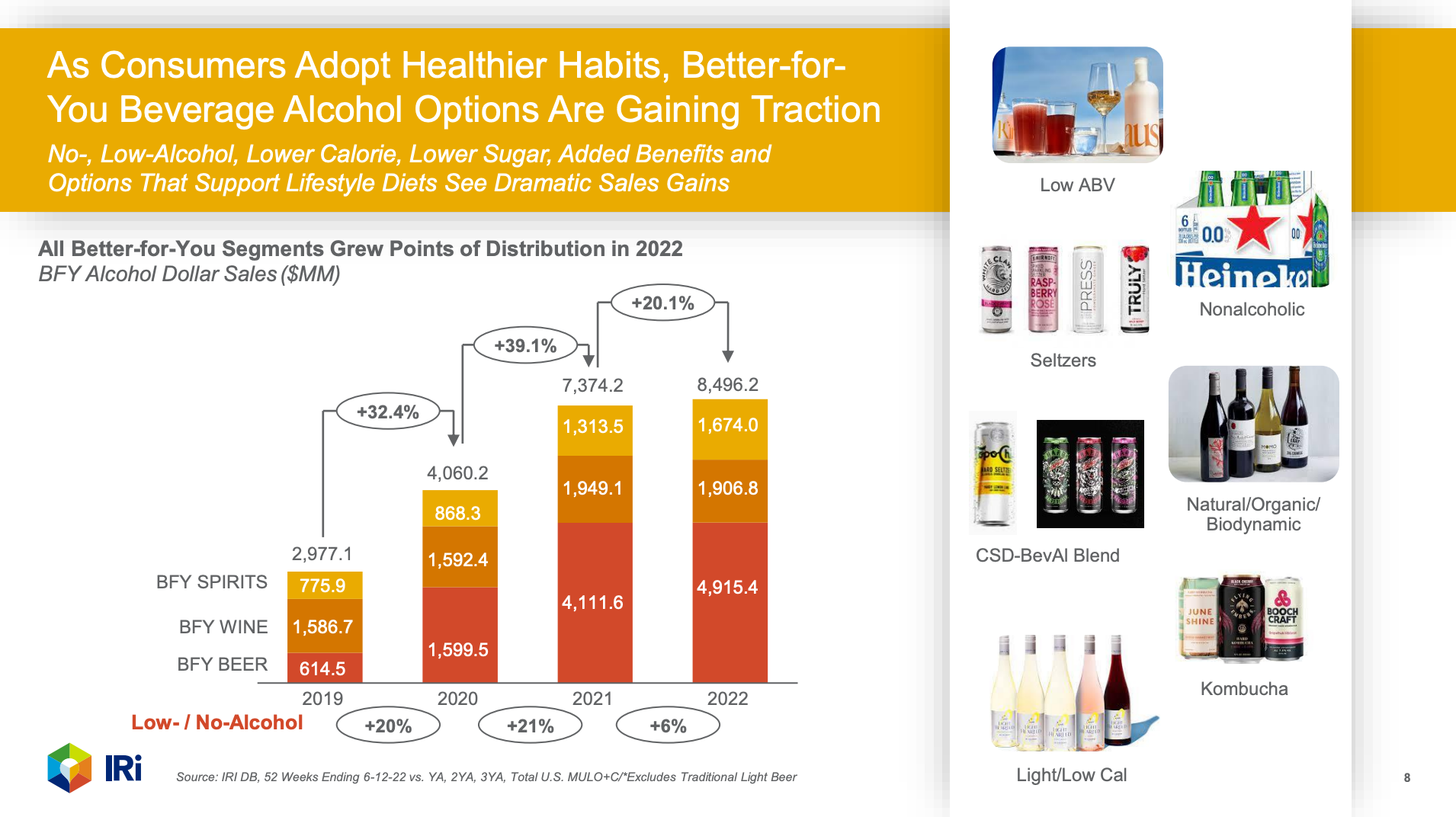 The 'Better for you' drinks category includes alcoholic beverages enhanced with Vitamin C, seltzers, drinks that provide an energy boost and water-based, antioxidant drinks.
What's also interesting from the report is that 78% of meals are prepared at home vs. 48% pre-pandemic. This is an opportunity to promote and recommend alcohol pairings to enhance the at-home meal experience.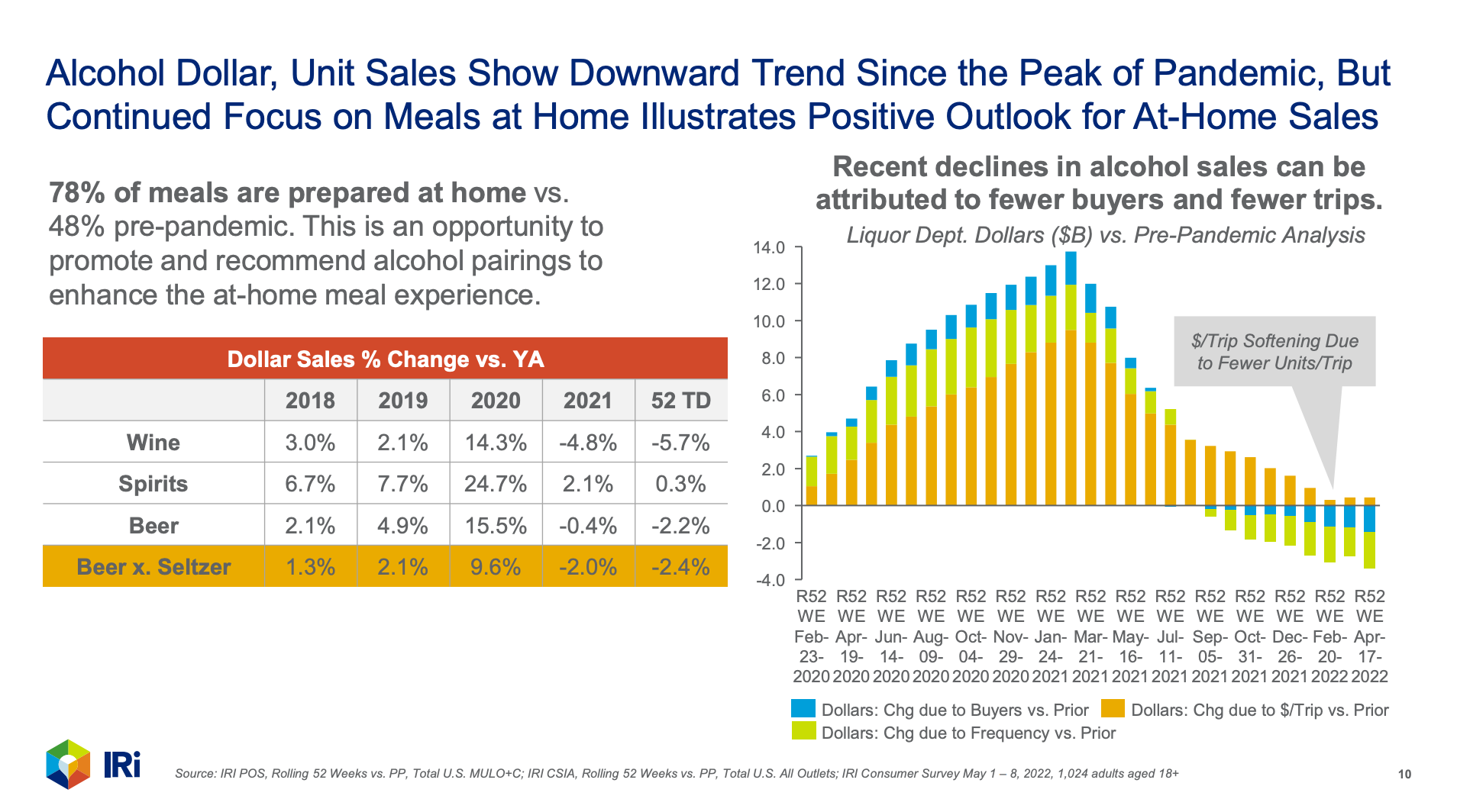 People are not just wanting to drink healthier, but clearly eat healthier too (as in eat meals prepared at home rather than out).
It's probably safe to assume that similar shifts are happening in comparable markets around the world; South Africa perhaps being a bit further behind than the rest.
How can you use this trend to your advantage?
Explore its relevance and determine how you might apply it to your growth strategy.
Get in touch
Where are the opportunities for innovators in the space? Areas open to increased innovation include better-for-you, added benefits, pre-mixed cocktails with a twist and premium offerings.
Read the full report here.
Outside of the drinks industry what's enlightening here is that people are looking for healthier food and beverage options and are also welcoming some wild experimentation with flavours and imaginative collaborations.
The tried-and-tested is old hat, it's time to break-free from the norm.
---
Related: