Bud Light didn't think this one through
Anheuser-Busch are currently shredding their old strategic marketing playbook.
It's fair to say that traditionally Bud Light has held a special place in the hearts and minds of a specific segment of the marketplace in America.
The Bud Light drinker holds strong southern-values, loves listening to country music and may, or may not, own a gun or two.
So when earlier this year, Bud Light decided to strategically partner with transgender influencer, Dylan Mulvaney (who has over 10 million followers on TikTok), to promote the brand to a 'new, younger. more 'woke' audience'... the entrenched customer-base were not pleased.
Sales of Bud Light for the first quarter of 2023 have fallen off a cliff, plummeting over 2o% compared to this time last year.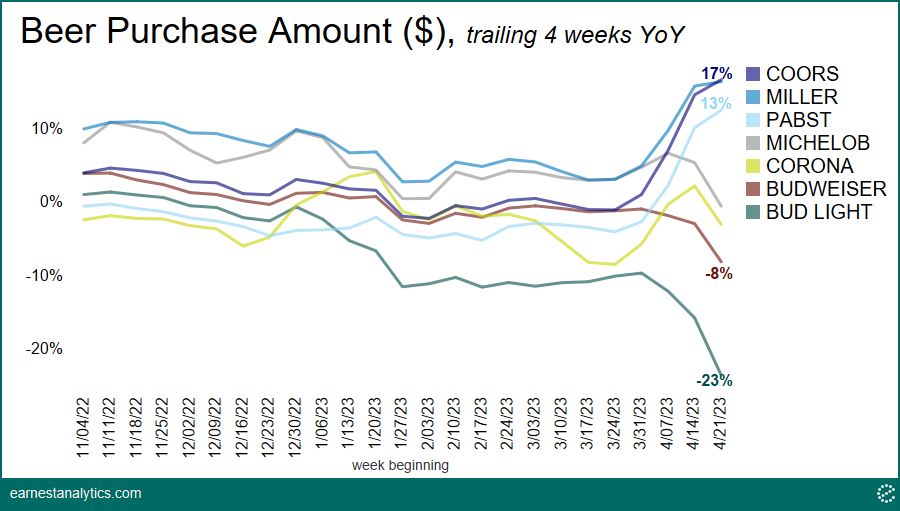 Besides falling sales, the Bud Light brand has been seriously tarnished with some -like singer Kid Rock - publicly distancing themselves from the brand in dramatically alarming displays of dissatisfaction.
If things weren't bad enough, in the face of the growing controversy the brand then scrambled to release a new ad, specifically trying to win back the love of their traditional customer base, but to add even more kerosene to the flaming bonfire - turned off the comments for the ad on YouTube, to avoid drawing the public's outpouring of rage on their feed.
This didn't go down well.
The move plays out like classic corporate manipulation and doesn't do much to reduce the growing anger that has been directed at parent company, Anheuser-Busch.
What factors are at play here?
Firstly, what's clear from this story is that the people in charge of marketing Bud Light don't appear to fully understand their core customers.  There is no evidence to suggest that they are aware of, or carry a sensitivity towards, their emotional triggers or the cultural affinity that they have attached to the brand.
Either that or they have grossly underestimated the resistance their core market may have to alternate messaging that is not congruent with the entrenched values that the brand historically represented.
This oversight is obviously a dangerous issue to have considering how it has come back to bite Anheuser-Busch.
Secondly, their growth strategy - for such a big, well-resourced company - is incredibly basic. Faced with stagnant marketshare growth they 'chose to simply take the brand, as is, and target a younger demographic with a few seemingly appropriate influencers and a new Superbowl ad or two'?
I'd also be very interested to see the research that suggests that this 'younger audience' will even be successfully persuaded - by any tactic - to put down their bottle of PRIME and choose instead to drink a can of beer that 'old Southern cowboys' also love to drink. As far as I know, getting that demographic to adopt anything is bloody difficult - getting them to follow a brand that's idolised by their ideological polar-opposites seems like marketing suicide.
Thirdly, the choice to aggressively appeal to a new market carries risks for all brands. This risk (which has of late intensified significantly as divisions in the US have deepened) was obviously not mapped out strategically using a foresight methodology like scenario planning (BTW - Anheuser-Busch has marketed to the LGBTQIA+ community before, but conditions are changing rapidly in the US, which is why scenarios need to be refreshed and updated). Had Anheuser-Busch used scenario planning in their strategic process, they would have been far more prepared for any potential downside risk the change could possibly have thrown up.
The take out
The consumer landscape in 2023 is incredibly complex and difficult to navigate. Simply managing brands in this dynamic environment is no longer good enough. Brands need to be making use of advanced decision-making frameworks and strategic foresight capabilities if they are to successfully evolve.
It's certainly not an easy task to get right, but the old playbook isn't just useless - it's potentially disastrous.
Bud Light have learnt this in a very expensive way; hopefully the likes of Anheuser-Busch take the opportunity to level-up their strategic approach in future.
---
More: