An enormous cat is stalking the citizens of Tokyo
A giant 1,664-square-foot curved LED screen projects images in 4K.
Technology is rapidly transforming outdoor advertising into an experiential playground for creative marketers with big budgets to blow.
The buzz right now is focused on DOOH - digital out-of-home media - which is a blanket term that refers to everything from massive anamorphic billboards on city streets to innovative interactive video signage that you see in malls and airports.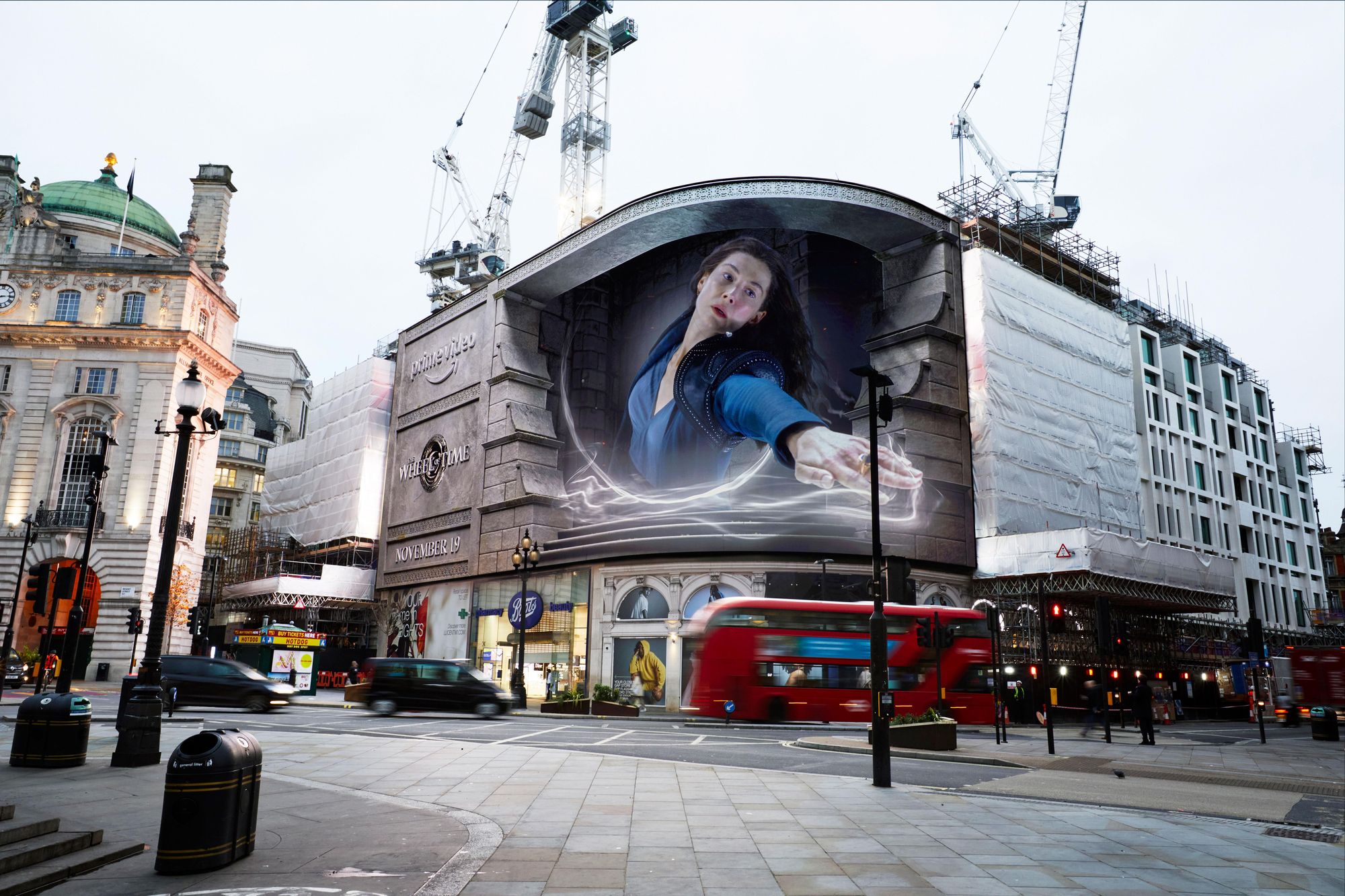 In Shinjuku Japan a 1,664-square-foot curved LED screen projects images in 4K - and because it's Japan - the content of choice to demonstrate how incredible this technology is, is obviously a lazy cat.
In Seoul, Korea a giant wave laps up against the sides to what appears to be a massive water tank.
In London's Piccadilly Circus, Amazon Prime Video are advertising their upcoming series The Wheel of Time with this incredible 3D anamorphic billboard.
Prime Video is debuting the illusion in London's Piccadilly Circus from 15 November 2021. It will also appear at iconic sites in key markets, including New York City's Big Kahuna in Times Square and Tokyo's Cross Shinjuku Vision.
As much as a lot of focus these days is on advances in data analytics and content creation that is created for more one-on-one use by consumers, nothing is as exciting as grand outdoor displays that defy belief.
This is a far way from the early days of 3D projection mapping and even more intriguing. If we had access to unlimited budgets to sell a big idea - I know where we'd be looking right now.