The complete process of defining your entire strategic stack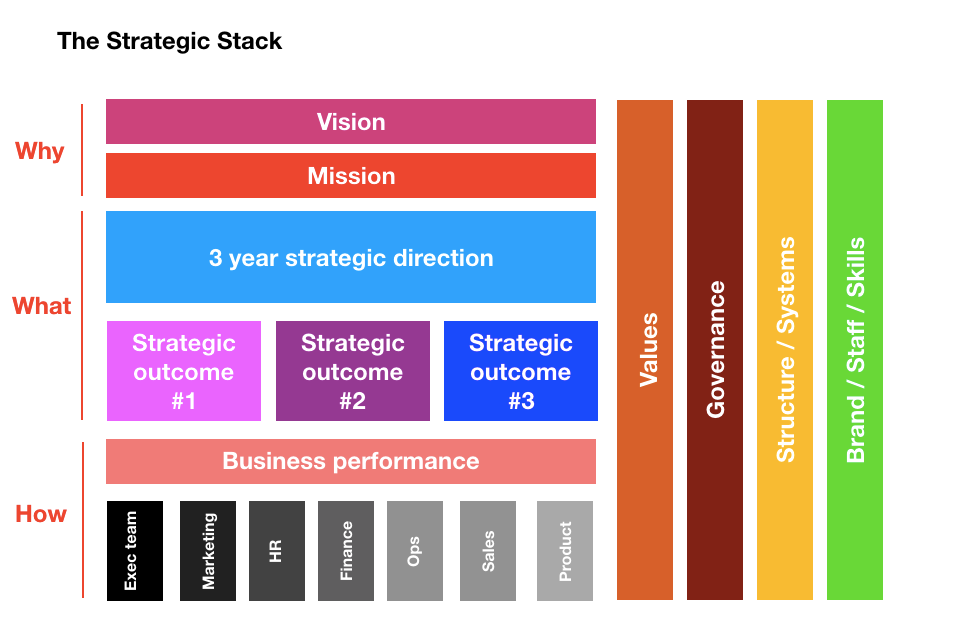 Comprehensively defining your business strategy is a thorough process that requires expert facilitation.
The importance of a well-considered strategic direction is the difference between designing a business that is set to scale; or neglecting the opportunity to fully-leverage the opportunity that lies in front of you.
This bespoke seminar is a comprehensive step-by-step guide to accurately defining the right business strategy for your company, that is ultimately future-focused, but also operationally sustainable in the near-term. Every organisation should consider their strategic stack as their root operating system through which to explore the future of their business.
The strategic stack is a vital asset for any future-focused organisation.
For more information, pricing, availability and booking this seminar for your company or team - please get into contact with Jonathan here.